Are you unsure about your Google Analytics set up and data collection process?
Well, you are not the only one!
Using Google Analytics for reporting and optimisation purposes can be great and effective. However, I very often see companies making the same mistakes.
This can lead to dramatic outcomes for your company.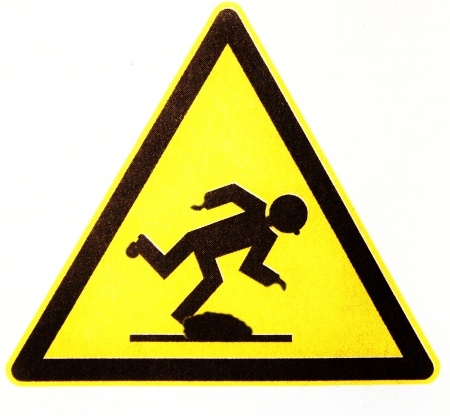 In this article I share the top 10 Google Analytics issues I encountered in the last few years.
And even more important, I help you to avoid them.
Top 10 Google Analytics Issues
I have collected 10 very common Google Analytics mistakes and issues. I will guide you through each of them:
My GA tracking code is not working
Some pages do collect data and others don't
My UTM parameters for internal campaigns are skewing the data
My filters don't work properly
I don't have access to the goal and view settings
My bounce rate is lower than 5%, wonderful!
My transaction data is not matching our back-end data
In two days I can decide which channel is performing better
I don't meed to worry about data sampling
1. GA tracking Code Issues
You should see data coming in if you have correctly uploaded your GA tracking code. One extra space within the tracking code could already cause issues.
You want to make sure that you directly implement the code after copying it from the Google Analytics interface. If this isn't possible, use your notepad instead of Microsoft Word or a sort like program.
The real-time reporting interface withing Google Analytics help you examine whether everything is working properly:

Read this post about real-time reporting if you want to know more about this feature.
2. Insufficient Data Collection
I have seen many Google Analytics implementations where not every page is correctly tagged. Besides that, some people ask me whether it is necessary to tag all of there pages.
Lesson number one, always tag all of your website pages. If you don't do that, you will run into many issues when analyzing your data.
Are you unsure about whether your website is correctly tagged? I recommend to get a copy or Screaming Frog and read this Screaming Frog Guide.
3. Multi- and Subdomain Tracking Issues
An implementation might feel daunting at first. Especially if you have a very complex website structure that involves more than one domain.
Measuring more than one domain within the same "ecosystem" is possible. However, this involves some extra coding. You will see a large amount of "own" domains showing up if you don't implement it correctly.
Guide your implementation with this multi-domain tracking guide from Himanshu.
4. Wrong Usage of UTM Parameters
It is a best practice to use UTM campaign tracking only for measuring the effect of external campaigns.
Your data will become a mess if you use UTM scripts to track the performance of an internal campaign as well.
Use event tracking or site search to track the effectiveness of internal campaigns instead.
Alternatively you could think about custom variables or virtual pageviews.
5. My Filters Don't Work Correctly
More than a few times I have seen Google Analytics configurations going wrong because of conflicting usage of filters.
Especially when using "include" AND "exclude" filters at the same time you need to be careful.
Do keep in mind that Google Analytics processes your filters sequentially. Read my post on Google Analytics filters to educate yourself on this topic.
6. Limited Permissions
Google Analytics has changed their permission levels not too long ago. It is better not to give everybody access to add and change settings in your account.
However, please note that to make changes in the set up you need to have the "edit" permission level.
Permissions may be set at the "account", "property" or "view" level.
7. Very Low Bounce Rate Figures
We all strive for low bounce rates and high conversion rates. Keep in mind that if your overall bounce rate drops under 15 to 20% something might be wrong.
Ask you tech department to examine the GA tracking code. It could be that the tracking code is executed twice in a row on some pages. Two pageviews in a visit means no bounce.
8. Transactions are not Equal to Back-End Numbers
Because of many reasons the amount of ecommerce transactions will never match your back-end. I won't dive into detail here, maybe in a future post. ;-)
Use your Google Analytics data for trends and optimize accordingly, but never for exact reporting requirements. Use your back-end data instead if you need to report on exact sales numbers.
9. Drawing Conclusions too Quickly
Use confidence intervals or at least a large pool of data before you draw conclusions about which ad or page is performing better.
Many people get very enthusiastic when they see one version is performing better than the other.
After making changes without proper testing things might work out differently from what you have thought.
10. Data Sampling
I receive so many visitors each day. 5 to 10% of my visits are definitely enough to make good predictions for the behaviour of all my visitors. No, this isn't always true and data sampling is very complicated actually.
In the screenshot below you see the effect of segmenting on direct traffic on a large set of data:

There are many ways to deal with data sampling or overcoming it. I invite you to carefully read this in-dept guide on data sampling.
Take a few minutes to watch this introductory video of Justin Cutroni, if you need more background information on data sampling:
You made it to the end. I very much hope that this post helps you to improve your
implementation and data analysis skills
a lot.
As always, I like to hear your thoughts about Google Analytics issues and how to deal with them!
One last thing... Make sure to get my extensive checklist for your Google Analytics setup. It contains 50+ crucial things to take into account when setting up Google Analytics.
Download My Google Analytics Setup Cheat Sheet

(Visited 2,925 times, 1 visits today)