Last updated: May 25, 2016
No matter in which industry you are working, education is and will always be important to facilitate your desired career path.
The Analytics industry is continuously evolving. That's one of the reasons why the number of web analytics education options has grown over the last decade.
Do you invest in your knowledge and web analytics skills to stay ahead of the pack?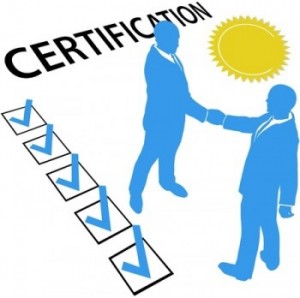 In this article I outline eight different web analytics education and certification options worth considering.
This in addition to the blogs, books, podcasts, videos and conferences that are already on your list.
Why Care About Web Analytics Certifications
In my experience a web analytics certificate carries value in a couple of ways:
It shows you have specific knowledge to your current/future employer, colleagues and clients
It shows you have a high interest in the digital analytics industry
It shows you invest some of your precious time to keep on learning in this amazing industry
I could make this list a lot longer, but let's keep it at these three important points.
In order to get the most value out of it, never pass exams just to get the certificate. This is something I see many people do.
The learning experience is probably the most important reason to sign up – individually or as a company – for a web analytics course.
On top of that, you might meet a bunch of great, like-minded people as well.
Which Education to Choose
Like I mentioned before, there are many ways to certify yourself nowadays.
Ten years ago – when I graduated from University – the situation was completely different.
The online marketing and web analytics industry were still in their early stages. So there was not much to choose from.
There are six crucial things to consider before determining your web analytics education path: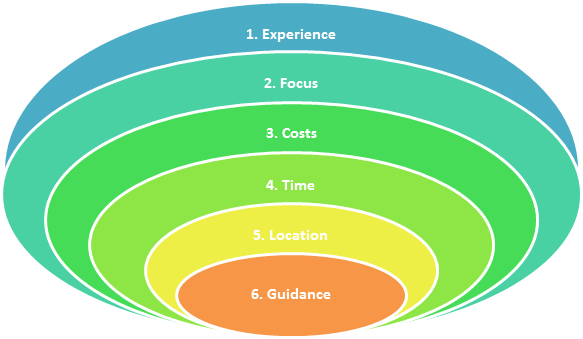 Experience: beginner to expert
Focus: product (e.g. Google Analytics) or industry (tool independent) oriented
Costs: low or high budget
Time: short or long preparation time
Location: online or in-class
Guidance: self-study or guided education
I have extensively researched the web analytics education field.
Ten web analytics education and certification courses made it to my final list:
Please leave a comment later on if you have any suggestions to improve this list.
Web Analytics Education Comparison
By now you should have a better understanding of the different web analytics education options that are out there.
I will provide you with more details about each option.
1. Analytics Course 
(highly recommended)
Jeff Sauer is one of the greatest Analytics and PPC experts in the world.
The good thing is, he has created an amazing course for anyone who wants to become more proficient in digital analytics.
The course is aimed at improving your Google Analytics skills, but covers some general digital analytics concepts as well. It covers beginners, intermediate and advanced topics as well.
You can buy the entire course or choose the module(s) that suit you best.
Even ongoing support is included.
What are you waiting for? Check out his Analytics Course.
2. Google Analytics Individual Qualification (GAIQ)
If you like to test your current Google Analytics skill level, I advice you to add this one to your list. See it as a starting point, nothing more, nothing less.
And the good thing is, in the past it was $50 and now it's completely free!
Read this article to get started.
3. Google Analytics Certified Partner (GACP)
Becoming a Google Analytics Certified Partner requires a longer preparation time and more in-depth knowledge compared to the GAIQ exam.
It's a company certification instead of an individual one like GAIQ.
If you certify as a company, you will benefit from:
An exclusive partner forum (to share the latest, quickly solve issues)
The possibility to sell Google Analytics premium directly to clients
Getting whitelisted for beta features
Dedicated support from Google
Getting leads through Google
Speaking opportunities
More credibility to leads and clients
Read through the list of certification requirements to see whether this a good match.
Please note that the GACP status can be terminated at any time. You need to show your efforts and skills before and after your get accredited.
One of the requirements is that you attend the Google Analytics Certified Partner Summit at your own expense on a yearly basis (generally held once per year over 3 days in Mountain View, CA, USA).
It is not a punishment to go there :-). but just take the expenses into account.
4. UBC/DAA Award of Achievement in Digital Analytics
I have taken this course back in 2009 and do definitely recommend it.
One of my online tutors was Anil Batra. He is a great guy, very proficient in business intelligence and web analytics.
The course covers four main topics:
Introduction to Web Analytics
Web Analytics for Site Optimization
Measuring Marketing Campaigns Online
Creating and Managing the Analytical Business Culture
Total workload: 16 weeks (approx. 100 hours).
Please note that you have to do your homework, forum participation and case studies in a proper way to qualify for the certificate.
Read more about the opinion of graduates.
With a total price of $2.840 CAD it is not cheap, but worth it! Your company might pay (a part of) the fee and you can probably put it on your tax form application.
You will be better at getting the bigger picture after finishing this course. And your analytics skills will definitely get a boost!
*Note: you can get a small discount if you become a member of DAA.
5. UCIrvine Certificate in Web Intelligence
If you have acquired the Award of Achievement at UBC you can choose to continue with your study at UCIrvine.
In order to qualify for the "Certificate in Web Intelligence" you need to pass two more courses from the following list: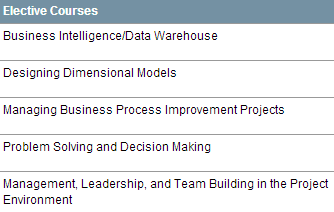 Read more about the opinion of Web Intelligence graduates.
With a total price of $4.380 CAD (including UBC course fee) it is quite an investment.
Give your boss an extra smile for the next few weeks and you might get rewarded. ;-)
*Note: you can get a small discount if you become a member of DAA.
6. DAA Web Analytics Certification
The prior two certification options are most suitable for people who wish to enter the field of digital/web analytics.
Including those whose job functions include marketing, website design, corporate branding and product positioning, or other aspects of database-driven marketing.
The DAA Web Analytics Certification is aimed at people with in-depth experience and knowledge in the Analytics field.
I don't recommend to try this one if you are just starting out.
The primary focus of the exam is applying analytical business logic to web scenarios.
To pass the DAA certification exam, candidates need to demonstrate profound knowledge of the job tasks and their associated capabilities. These can be found in the Knowledge Required for Certification.
Total costs are equal to $795 (exam fee). Exam retake fee equals $99.
This is just a certification test. That's why the costs are far lower compared to option three and four.
However, the certificate itself carries a lot of value in the web analytics market.
The exam needs to be taken in-class; there are no online options (yet).
Show me more information about the application process.
In addition you might like to help DAA realize their most important project of the decade.
* Note: DAA members get a $160 discount on the above price.
7/8. Market Motive Practitioner and Master Courses
If you want to learn from Industry experts, Market Motive should be on your web analytics education shortlist.
I have taken different Online Marketing courses at Market Motive in 2012 and can definitely recommend them.
A few years ago I wrote an extensive review about Market Motive.
You should check it out!
Michael Stebbins, John Marshall and Avinash Kaushik are the founders of Market Motive.
And the faculty is made up of "big" names in the Internet Marketing industry:
Avinash Kaushik
Bryan Eisenberg
Jennifer Evans Cario
Brad Geddes
Todd Malicoat
Jeff Hasen
Greg Jarboe
Matt Bailey
Danny Dover
Philippa Gamse
Pricing depends on whether you want to study all Internet Marketing disciplines or just one. And whether you want guided or self-paced education.
Visit their website and choose the option that suits you best!
Tip 1: try to negotiate the price or wait until the end of year… Market Motive might offer a good discount on the regular price in December. ;-)
Tip 2: always try to sign up a few months prior to the start date. You will have more time to watch the video material then, as they grant you immediate access to the material.
9. Measure School
Julian Juenemann does an amazing job.
He provides in-depth education (both free as well as paid courses) at Measureschool.com.
His courses help you to become a better data-driven marketer.
In-depth courses on Google Analytics and Google Tag Manager are available.
I recommend to check out his YouTube channel as well.
10. Analysis Exchange
Web Analytics Demystified, a well-known company founded by Eric Peterson.
He is one of the best-known consultants in the digital analytics community in the world.
They do a tremendous job in the web analytics world with their "Analysis Exchange" program:

If you feel your situation suits one of their three "target groups", you should definitely check out their website.
Although they currently don't offer a real certified course, I find it well worth mentioning them.
Thank you for your time to read this web analytics education article.
I hope it really helps you to advance your career, grow your network and better absorb this beautiful industry.
I am happy to hear your opinion and any other education suggestions that you might have!
One last thing... Make sure to get my extensive checklist for your Google Analytics setup. It contains 50+ crucial things to take into account when setting up Google Analytics.
Download My Google Analytics Setup Cheat Sheet

(Visited 8,898 times, 3 visits today)