In my experience good URLs definitely help you to get more traffic from the search engines. How long should they be? Is it really important that a URL contains your page main keyword? Read on to get a clear answer to all those questions.
There a many different options on how to structure your URLs and how to name them.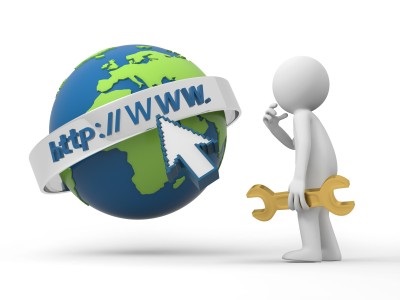 In this blog post I share a couple of best practices for building your URLs. Read them carefully and apply the tips that suit your unique situation for better SEO results.
8 Best Practices for URLs
You should always strive for good, readable and optimized URLs. No matter whether you are running a personal blog, setting up a new corporate site or selling products via your online shop.
I know that in some cases, e.g. on a few e-commerce platforms, optimizing with "good" URLs might be more challenging. Try to follow the rules as far as possible and you will reap the benefits.
1. Keyword Focused
It is a best practice to optimize every web page on one keyword. Make sure to add the keyword to the URL. If you haven't done yet, read here about keyword and title tag best practices.
2. Lowercase Characters
URLs can accept both lowercase as well as uppercase characters. Do you currently use uppercase characters? 301 Redirect them to the lowercase version if you have them right now. Not only for SEO purposes, but also for your Analytics reports this is a must do.
3. Short URLs
I sometimes come across URLs with close to 20 keywords after the domain name. For many reasons this is not the way to go. Shorter URLs are easier:
To copy & paste

To put on your business cards
To remember
To increasing your branding
Ok, there are many more reasons why to keep your URLs short. I could spend a whole blog post writing about this one!
4. Static Over Dynamic URLs
Wherever possible it is better to to use static, non-changeable URLs. So avoid using "?", "&" and "=" characters. Discuss this topic with your technical person if you see those characters being present in your URLs.
5. Limit Your Folders
A URL that contains many unnecessary folders isn't the way to go. Just use the amount of folders and characters that are needed for your URL structure.
In general one to three folders is more than enough for most websites. Don't get carried away with five or even more folders in your URL.
6. Descriptives Instead of Numbers
Like mentioned before, make sure to add descriptive keywords to your URLs. A URL that ends with /235/pric20/ doesn't say that much. How about /laptop/aspire7750/? Looks a lot better I guess!
Ok, limit the usage of numbers if you cannot replace some of them.
7. Hyphens to Separate Words
There are a few options to separate URLs with multiple words. From the most to the least preferred method:
Use hyphens (-)

Use underscore (_)
Use pluses (+)
Use no separator
If possible use "hyphens" and at least use one of the three characters shown above to distinguish between keywords.
8. Naming Conventions are Gold
As with far more topics in online marketing that stretch beyond SEO, naming conventions are important.
If you decide to name a section in a specific way, stick with it! Inform current and future users about these conventions. Only this way they know how content is grouped and folders are organized.
I am sure these best practices help you to build a suitable URL structure.
Two resources I recommend checking out for dealing with dynamic URLs:
– Using mod_rewrite to Convert Dynamic URLs to SEO Friendly URLs
– ISAPI_Rewrite for URL manipulation
Let me know what you think. How do you manage your URL structure?
One last thing... Make sure to get my extensive checklist for your Google Analytics setup. It contains 50+ crucial things to take into account when setting up Google Analytics.