The end of year is approaching!
For me it was another great year in terms of creating actionable content and interacting with you on a regular basis.
I hope you have learned a lot of cool, new things via my blog.
If so, please spread the word so everyone can understand and use Analytics data in a better way to grow their business.
At the end of 2014 I published a top 10 article list and it's time to share a new version with you.
Have a great new year and let's talk again in 2016!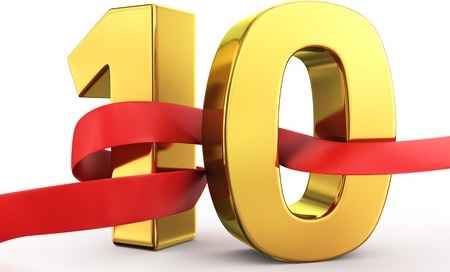 Improve your business with this Google Analytics segments guide. In-depth overview of different types available and why you should use them.
Learn all about the best web analytics report to start your journey. Start with your all traffic sources report and dig deeper.
There are dozens of web analytics metrics you can choose to work with. Discover how to interpret the most common metrics in a better way.
Discover how Booking.com persuades millions of people to book via their website. An in-depth case study and 33 persuasion tips you love to read!
Understanding conversions is one thing. Discover more about your user's behaviour by analyzing the navigation summary report.
Learn all about analyzing dimensions in Google Analytics. Seven unique ways to derive tremendous insights from your Google Analytics data.
Discover how to evolve from a sad reporting squirrel to a terrific analytics ninja. 8 Tips that will boost your presence and opportunities!
Do you want to become a Google Analytics Filters Ninja? This post will teach you everything you need to know about filters in Google Analytics!
Ultimate Google Analytics account checklist. In-depth explanation of all the configuration options in your Google Analytics account.
Ultimate guide to regular expressions in Google Analytics. All you ever need to read to become a RegEx master in Google Analytics!
I wish you all the best for 2016 and I promise to come up with a lot of great stuff in 2016.
Talk soon!
One last thing... Make sure to get my extensive checklist for your Google Analytics setup. It contains 50+ crucial things to take into account when setting up Google Analytics.