The end of year is approaching and I have really enjoyed writing articles on Analytics and Conversion Optimization in the last twelve months.
It's great to interact with you on my blog and the different social platforms that are out there.
And I am even more happy if you have derived great insights to grow your online business.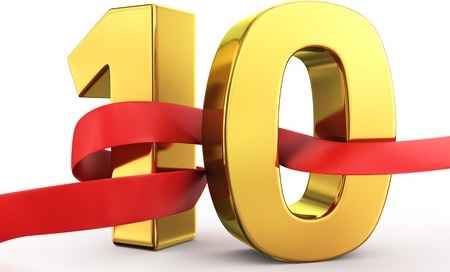 This is a compilation of the top 10 (most shared/liked) articles on my blog in 2014. Make sure to check them out!
Learn how to set up multivariate testing for eCommerce sites. 10 examples of elements to test to improve your sales numbers.
Author: Owen Sondergaard
Learn how to effectively analyze conversion rate drops and stay ahead of your competition. 8 steps for getting back on track!
Author: Paul Koks
Top 10 set of Google Analytics integrations! Learn how to integrate different tools with Google Analytics and improve your skills.
Author: Paul Koks
Ultimate guide to analytics goals vs. e-commerce in Google Analytics. Learn all about the strengths and limitations of both metrics and reports.
Author: Paul Koks
Overview of the best web analytics education options to advance your digital career. Take your time to find the best suitable option.
Author: Paul Koks
Discover all about Google Analytics annotations and how to use them. Keep track of everything that might impact your business!
Author: Paul Koks
Discover the most important skills to cultivate as a Web Analyst. Enhance your Web Analytics career and move towards greatness!
Author: Paul Koks
Read about all the great insights from CRO conference Conversion Hotel in The Netherlands. 31 Learnings your can directly apply to your business!
Author: Paul Koks
How to effectively set up segments and keep your Google Analytics account in a good shape. Segmentation is key!
Author: Paul Koks
Do you want to improve your skills in Google Analytics and related areas? Make sure to read these top Google Analytics blogs from today!
Author: Paul Koks
Thank you for listening, all the best and see you again in 2015!
One last thing... Make sure to get my extensive checklist for your Google Analytics setup. It contains 50+ crucial things to take into account when setting up Google Analytics.