Technical query parameters can really mess up your Google Analytics data.
Are you running an ecommerce site? Take a look at your content reports and you might see lots of duplicate pages showing up.
Here is an URL that contains technical query parameters:

The URL without query parameters:
http://www.ebay.com/itm/2014-SANTA-CRUZ-BRONSON-C-LARGE-10-SPEED-CARBON-MOUNTAIN-BIKE-DISC-27-5-/221674641722
The query parameters:
?pt=US_Bicycles_Frames&hash=item339cd6993a
In this case pt and hash are technical query parameters. Why technical?
For visitors the page without query parameters is exactly the same as when it is loaded with query parameters. And they don't have any meaning in relation to Analytics.
Very often session IDs are generated during your visit to a website.
"You'll create a lot of duplicate pages in Google Analytics if you don't filter these parameters out of your data. This makes it more difficult to analyze the effectiveness of your content."
Here is an example:

As you can see, it definitely ruins the content reports in Google Analytics. More than 16.000 pages that don't make sense!
Tip 12: Remove All Your Technical Query Parameters
Difference Between Technical and Functional Query Parameters
First of all it is important to understand the background of query parameters. You don't want to delete them without knowing what you are doing.
How I distinguish between them:
"Technical query parameters have a technical website function; stripping them from your URL does in most cases not change the actual page a website visitor sees. If they do change your website experience, they are connected to selection criteria on your website. In most cases you still want to remove them from the URL in Google Analytics."
"Functional query parameters are important to keep in Google Analytics and by stripping them from your URL, you impact the actual page that is shown to your website visitors."
An example of a functional query parameter is shown below:
www.test.com/contact/?page=thanks
The page above wouldn't show up correctly in GA if you delete all query parameters in one time. It would be registered as www.test.com/contact/ in that case. And it's a different page.
Filter to Strip All Query Parameters
I recommend to use the filter below (if you are 100% sure your website only contains technical query parameters):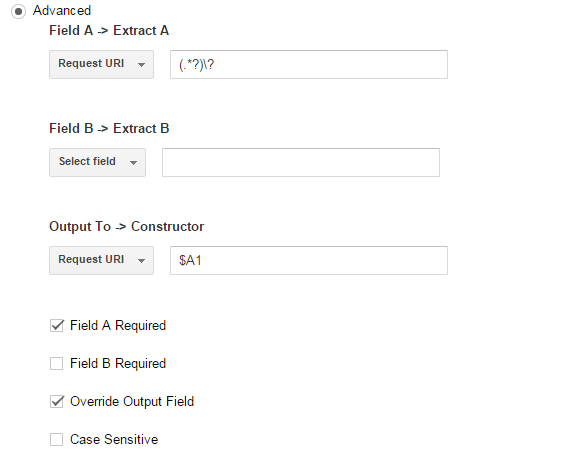 It removes all query parameters from your pages in the content report section.
You could change your default data view settings as well. This works well if you just want to remove a few parameters instead of all of them.
Change Your Reporting View Settings
There is an option to remove query parameters via your reporting view settings.
In the past the number of query parameters was limited to five query parameters only. Happily Google Analytics changed it over time.
There is a 2048-character limit now. This setting is case sensitive. Enter as a comma-separated list.
You can the add the query parameters in the following way:
Navigate to View Settings via Admin Interface
Add the parameters in the Exclude URL Query Parameters field
Please see the screenshot below: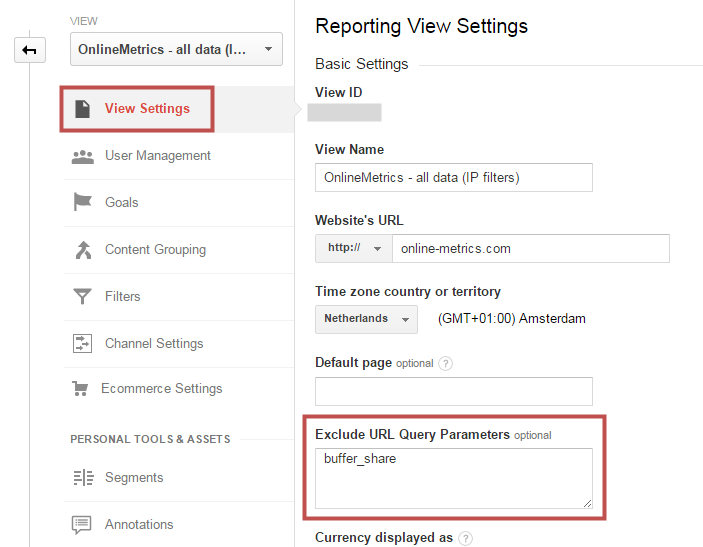 This it it! Check your website and Google Analytics account. Make sure to get rid of all the query parameters that you don't need to correctly interpret your data.
Recommend readings:
Download My Google Analytics Setup Cheat Sheet

(Visited 2,208 times, 1 visits today)