Have you ever noticed your domain name showing up as one of the top referrals in Google Analytics. I have seen too many GA accounts with this self-referrals issue.
Your data becomes unreliable and it leads to wrong marketing decisions. And the credits for a conversion are not attributed to the (marketing) channel(s) that deserve it.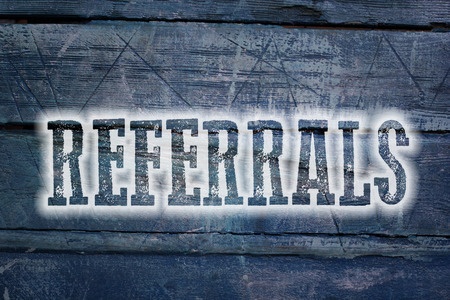 In most cases this is due to an improper Google Analytics implementation or configuration. In this article I outline five common causes of this issue and how to deal with them.
At the end I present a simple Universal Analytics fix to dramatically reduce the number of self-referrals in your account.
Referrals
For those who are new a quick recap on referrals:
"Referral traffic is the segment of traffic that arrives on your website through another source, like through a link on another domain. These links don't contain any campaign parameters. Analytics automatically recognizes where traffic was immediately before arriving on your site and displays the domain names of these sites in your reports."
Via the Source / Medium report you can see the full domain names. You need to select the Referrals report If you want to look at specific pages that send traffic.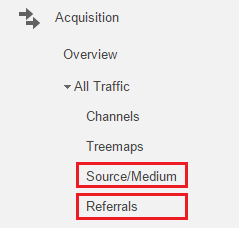 1. Javascript Redirects
Website migrations are more difficult than most people think. You need to take a structured approach and make sure you thought about everything.
It wouldn't be the first time that someone using javascript redirects to redirect the old domain to the new one. This often results in a lot of own domain referrals.
How to Fix:
Use server-side redirects instead of javascript. This will ensure that your Universal Tracking code loads on your new domain and it should resolve your issue.
2. Pages Missing Tracking Code
Most companies implement their tracking code on all webpages without real problems. What if you are not so lucky with your CMS and it's not a one click thing?
Forgetting to tag pages is a nightmare. It might be the cause of finding your own domain in the referral report.
How to Fix:
Make sure to tag all of your pages on your website(s). Tag Inspector is a tool that might come in handy here!
3. Pages Dropping Cookie Data
It's important that the Universal Analytics cookie is carried over from one page to another.
If the cookie is dropped for any reason, the user session ends and on the next page a new one starts. You could take a look at your landing pages with secondary dimension sources and find out where a self-referral shows up.
How to Fix:
Find out whether there is any reason why this happens. Check through the site and pages that cause this issue.
If it is an easy fix, just fix it! Sometimes it is hard to solve this issue. In that case talk to your developer, explain the importance and let him help you fix it.
4. Cross-Domains
A lot of companies have more domains within their online "ecosystem". Often there is a need to connect the visitor journey across all involved domains.
You want to follow a visitor from one domain to the other and the original cookie should remain active. To make this happen, you need to technically "connect" both domains.
Dealing with multiple domains and a high number of self-referrals? Check your cross-domain implementation and configuration. There is a reasonable chance it is the cause of your issue.
How to Fix:
You need to ensure that the cookie and thereby your session stays active when a visitor clicks from domain A to B and vice versa.
It goes beyond the scope of this article to explain it in detail. I recommend to use Google Tag Manager to make things a bit easier.
Here are two useful resources to help you out:
Another useful article for non-GTM users:
5. Session Timeout Myth
Sessions end after a specific amount of time has passed. By default, sessions end after 30 minutes. I have seen different sites where the time on page is very high for certain pages.
As an example, a recruitment site where you need to upload your resume and motivation letter. Most people have their resume ready, but still need to write a motivation letter.
What happens, they leave the screen open and return after more than 30 minutes and a new session starts.
"Based on my experience and contrary to want many people say, this new session shows up as a direct session and not as a self-referral."
How to Fix:
In Universal Analytics you have the option to modify session and campaign timeout levels. You can experiment with setting the session timeout a bit higher and see what's the impact on the number of direct sessions in your Google Analytics account.
Note: you must know exactly what you are doing if you change the settings below. It has a huge impact on many metrics, so be warned!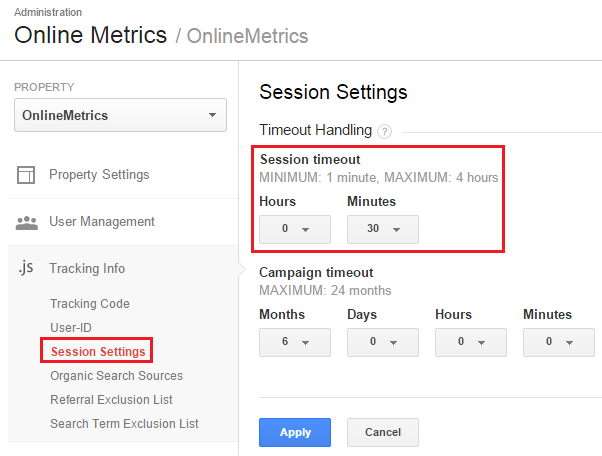 General Fix in Universal Analytics
In order to tackle the self-referral issue directly in Universal Analytics, there is one important setting:
The referral exclusion list affects how sessions are calculated in your account.
"For example, a user on domainA.com navigates to domainB.com and then returns to domainA.com. If you do not exclude domainB.com as a referring domain, two sessions are counted, one for each arrival at domainA.com. If, however, you exclude referrals from domainB.com, the second arrival to domainA.com does not trigger a new session, and only one session is counted."
This method is effective and dramatically reduces the number of self-referrals reported in Google Analytics.
One last thing... Make sure to get my extensive checklist for your Google Analytics setup. It contains 50+ crucial things to take into account when setting up Google Analytics.
Download My Google Analytics Setup Cheat Sheet

(Visited 6,483 times, 1 visits today)