An attractive online video can be a highly effective way of engaging potential customers, inspiring conversions and improving brand image; but how do you get it ranked highly in search results?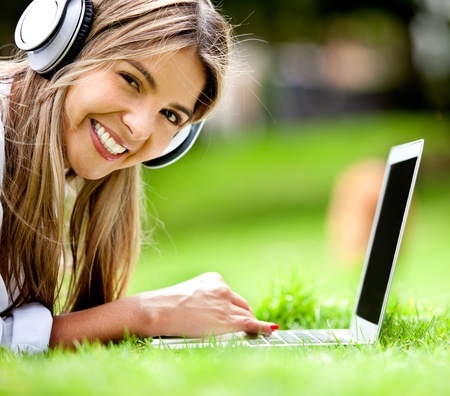 I have used video for various purposes on the web, and have been pleased with the results I've gained. Here are my top tips for optimizing your online videos for organic search so that you can enhance your return.
Tip 1: Publish quality, engaging content
Before considering how your video will get located and watched, you need to produce a video that people will want to watch.
Whatever the objective of your video, it should have an inspiring script with attractive sound and visuals, so that viewers will be engaged to watch it to the end.
Animation is an innovative option for captivating viewers and is highly effective for use in explainer videos. Whiteboard animation is particularly useful for explaining complex concepts.
Engaging viewers is no easy feat, involving a lot of thought about your target audience and what will appeal to them. However, achieving a quality, attractive video will help to ensure that all of my remaining points below are optimised to their full potential.
Tip 2: Get increased SERP with relevant key phrases
It is important that your video is rich with relevant content in order to be engage viewers and retain their attention.
It is also just as important to ensure that you use relevant keywords when describing your video, to optimize the chances of it being picked up in searches and reaching the SERP.
To gain maximum coverage, you will need to first determine the relevant keywords for your video, and then apply this to each location that you feature your video.
Tip 3: Optimize supporting content
Your video title, summary, tags, as well as any other supporting content should include your key words and phrases.
You may also wish to add transcripts to your video in YouTube, to make it accessible to a wider audience, such as the hearing impaired and foreign language speakers.
A transcript can help your video get found in both YouTube and in search engine results, as it provides the precise content of your video to be crawled and used to boost its ranking.
Including annotations – such as requesting a thumbs-up or a share – which show up on your video display, can also help to boost your SEO efforts as well as encourage engagement.
Featuring an attractive and relevant thumbnail for your video is also a key piece of the puzzle, as this will entice more of your target audience to watch the video.
Tip 4: Upload your video on YouTube and Vimeo
Posting your video on popular video streaming platforms, such as YouTube and Vimeo, is a key step in optimizing your search engine ranking.
These are instrumental platforms for increasing search engine ranking, viewer numbers and potentially making your video go viral.
Online visibility can also be increased through likes and shares of your video on these popular platforms.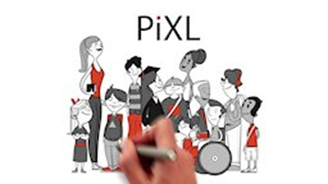 Whiteboard animation is an effective technique for engaging viewers
As for any location in which you post your video, ensure it gets indexed for the correct phrases.
Some YouTube features can aid in simplifying video creation. One such feature is an editing tool that provides a swift and easy option for users to edit their videos.
The Video Creation Marketplace also offers small companies and brands the opportunity to hire existing YouTube video publishers to create brand videos for them.
A benefit with hosting your video on YouTube is that if you note positive viewings and that people have embedded the video on their site, you could locate these people and request a link back to your website.
You can locate these people by clicking on "playback locations", which you will find in YouTube Analytics, then downloading a CSV File.
Tip 5: Consider going for triple benefit
It is also beneficial to embed video on your website, as this will not only help to spread your video further, but it will also boost search rankings for your website and your video.
Multimedia content on your website will help to increase ranking, as will visitors spending more time on your page.
Retail site visitors stay on a website an average of two minutes longer after having viewed video, according to ComScore findings, 2012. These multimedia users are also 64% more likely to make a purchase than other visitors.
With this in mind, consider the triple pronged approach and host your video not only on YouTube, but also on your website, and then go one step further by embedding the YouTube video on your website as well.
Hosting video on your website will require a powerful server, so if yours is not powerful enough, then embedding the YouTube video on your brand's website will still provide significant benefit.
Tip 6: Upload on social media
To drive maximum traffic to your video, ensure your video is embedded on all the popular social media platforms.
Social networking platforms like Facebook and Twitter are very useful for sharing content and for generating links to your video and website.
People who view the video on any of your social platforms might share it with friends, click "like" or comment on it. They are also more likely to follow the link to your website to learn more about your brand.
Vine and Instagram have the added bonus of allowing for a short, punchy video to be made relatively easily on the site. This is a useful and cheap option, if you have not yet made a video.
Both these apps are wonderful vehicles for both live action and animated video since they allow only a few seconds of footage, and this can be plenty of time for creativity to captivate your audience.
Tip 7: Increase site relevance through social media
Social media can also be valuable for promoting your brand image and relevance and generating links. Interaction on these sites can impact on opinion and the authority of any video or website.
Regularly updated and engaging content on social media platforms can boost brand identity and visits to your website and video.
In January 2013, more than 425 million videos were streamed on Facebook, according to Comscore.
Tip 8: Seek backlinks to your site
Backlinks to your video from other websites are an effective way to increase SEO further.
As mentioned earlier, you could locate people who have viewed your video in YouTube and request a backlink from them. Alternatively you could contact websites that are related to your industry, but are not competitors.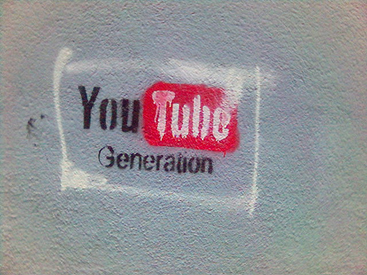 Backlinks to other pages on your website can also help to increase visibility of your video and boost viewings.
Tip 9: Create and submit a video sitemap
As your online video collection expands, it is advisable to create a video sitemap to ensure search engines can identify and index them all.
This can help search engines locate the video thumbnail and exhibit it on the SERP page, which should boost click-through numbers.
The quality and impact of your video content, as well as keyword and platform optimization, will play their parts in driving traffic to your website, so it's by integrating these that you can achieve optimal results.
I wish you the best in optimizing your online video!
About the Authors:
Dr. Manroop Takhar is director at Qudos Animations, a creative production house which prides itself on providing businesses with high impact explainer animations for the web and sales presentations. Visit our site to find out more about the benefits of whiteboard animation and other styles of explainer videos.
Marianna Keen is writer at Qudos Animations, completing articles, scripts and engaging content for the studio. Follow Marianna on LinkedIn and Google Plus.
You can contact the studio by email: info (at) qudos-animations.com, or connect with Manroop on Google Plus.
One last thing... Make sure to get my extensive checklist for your Google Analytics setup. It contains 50+ crucial things to take into account when setting up Google Analytics.