Great news! Google shows the importance of continuously improving their Google Analytics product once again. With some minor changes in the interface, the optimization of the navigation structure and a few more smart moves, they keep on satisfying their customers.
Overview Of Main Google Analytics Changes
What changed? A short recap:
New top navigation with less tabs
Top navigation is 'fixed'
Recent profile dropdown
Changes in main, left navigation
New dashboards with the possibility to directly apply advanced segments
Additional dashboard layout options
Geomap and bar as additional dashboard widget types
Clean up of odd areas
Improvement of loading time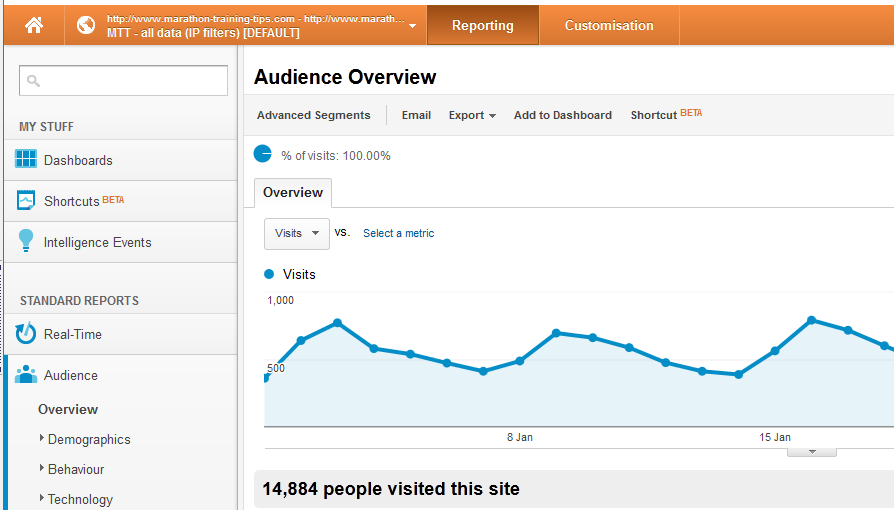 Does It Really Help Me?
In my opinion these nine changes will definitely help you to analyze your data in a better and faster way. You will be able to more easily build and find your desired profiles, reports and dashboards.
It's great to see they put in some effort to make the dashboard feature more appealing to users. Being able to apply powerful advanced segments to your dashboard can make it stand out from the crowd.
Last but not least, the new interface responds faster. I hope you like that one as much as I do.
If you are interested in reading a more thorough story about the Google Analytics changes, I recommend to read this post: Nine Google Analytics Changes | Dan Barker. You won't regret it!
After reading the article you will be able to turn the changes into profits!
One last thing... Make sure to get my extensive checklist for your Google Analytics setup. It contains 50+ crucial things to take into account when setting up Google Analytics.