Are you curious to read about my new challenge?
I have exciting news to share. After almost seven amazing years at my current employer, it's time for another adventure.
My new challenge starts tomorrow, April 1st 2015 (it's not a joke)!
And I like to share the details with you.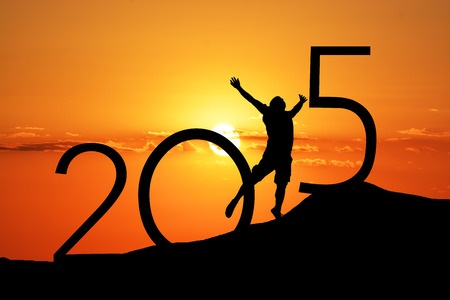 In this post you can read all about my professional journey so far and where I am heading to. I expect it to be a pleasant, inspiring read!
At the end of this post I will reveal what my upcoming challenge is going to be.
Where I Came From
I started my career back in 2005. As a graduate in Marketing and Market Research, I was definitely overconfident at that time. And not sure yet in what direction I wanted to go.
So I decided to apply for different jobs all related to marketing and brand management. I thought I had already enough experience and knowledge to apply for jobs that required 3 to 5 years of working experience.
Recruitment
This simply didn't work so I took another approach. Quickly after I found a job as a market researcher and headhunter in the areas of Marketing and Sales.
That's when I learned new skills that are still valuable today. And quite a few tricks on how to persuade people to change jobs. I won't go into detail here. :-)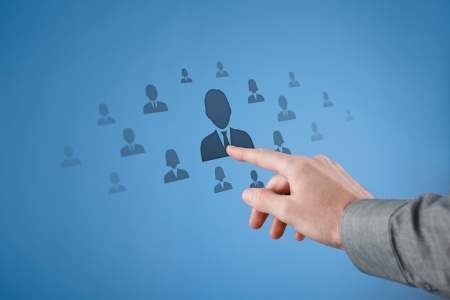 After 1,5 years in Recruitment and learning how to tactically use LinkedIn and other online platforms to find the best man (or woman) for the job, I slowly moved into the online world.
Product and Online Marketing
At my next employer I started in a role of technical and marketing product manager for a Content Management System.
I enjoyed the marketing part of the job, but the technical side (release planning, bugfixes etc.) were less interesting to me.
That's when I saw an opportunity to switch into a broader online marketing role. I became responsible for consulting their CMS clients on a wide range of projects, mainly on usability, SEO and Web Analytics. And I was still exploring these fields by myself.
Where I am Now
This is the last day that I am employed at BlooSEM (a day off for me), a Search Engine Marketing Firm in The Netherlands.
In the last seven years I have worked in two different roles:
Web Analytics Consultant (2008 – 2010)
Manager Analytics & SEO (2011 – 2015)
In this period I have consulted dozens of clients on different projects. Together with my team I have grown and professionalized the Analytics and SEO division.
Along the way I was involved with small (< 5K visitors a month) to very high traffic (> 1M visitors a month) websites.
And it was a great time. I managed to grow my own knowledge and experience besides helping a lot of clients get a higher ROI through their website and other online platforms.
Further I helped my colleagues and team members to better reach their potential.
On my farewell party I did receive this beautifully designed advertisement: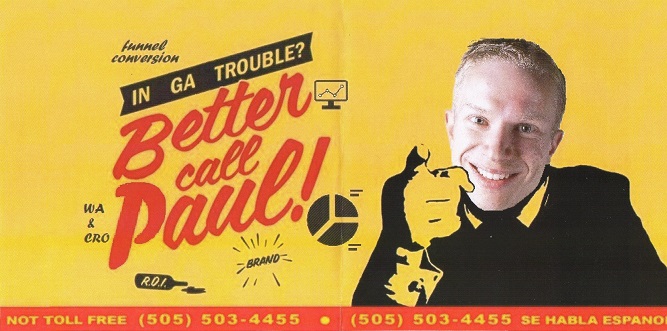 My telephone rings all day, thank you guys. :-)
All the best to BlooSEM!
Niche Projects on the Side
During my time at BlooSEM, I enjoyed exploring some projects on the side.
From 2010 to 2014 I have experimented with setting up niche websites and trying to be smarter than Google. At the end – if you don't play by the rules – it is just waiting to be caught. At least, that's what I have learned! :-)
Without jokes, setting up your own projects enhances your skills and experience in so many ways. I definitely recommend you to do the same!
OnlineMetrics
At the end of 2012 I found OnlineMetrics and it has been a pleasant ride so far.
It's great to share what I have learned and to be able to help people like you boost your skills in the online field. I found out you get a lot by giving to others!
March: Publishing on Authority Sites
In the last two months I set myself up for another challenge. I gave it a try to reach out to a few top authority sites in the market with two main goals:
Establish a first relationship with them
Try to get my content in front of their audience
And it surpassed all my expectations with a 100% score.
Here is a list of my most important accomplishments (screenshots are taken on March 29th):
SEMrush (March 9th)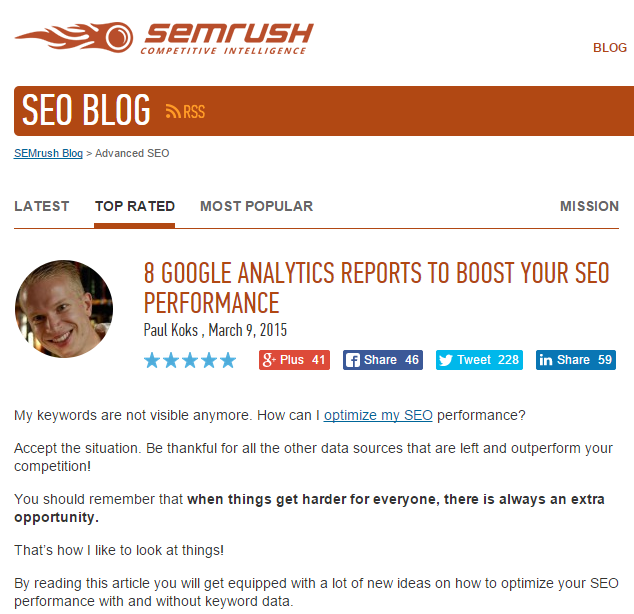 Online Behavior (March 11th)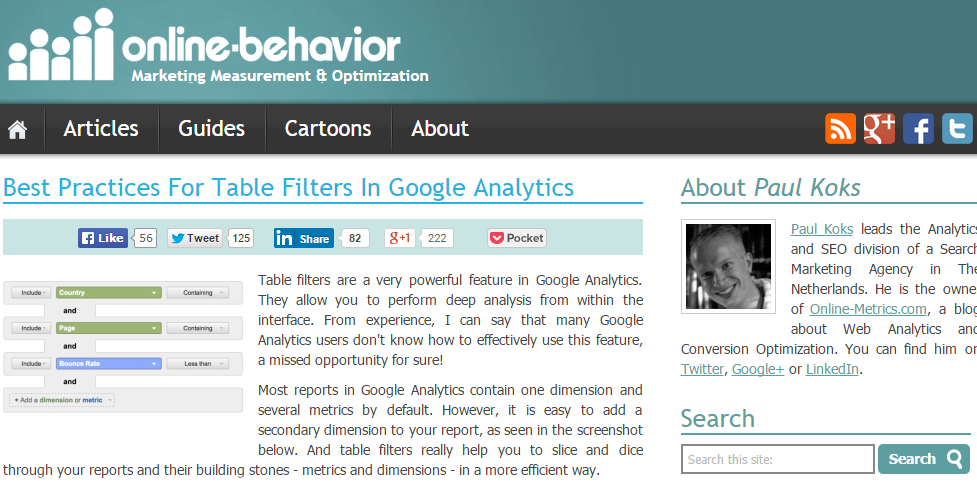 Web Analytics World (March 17th)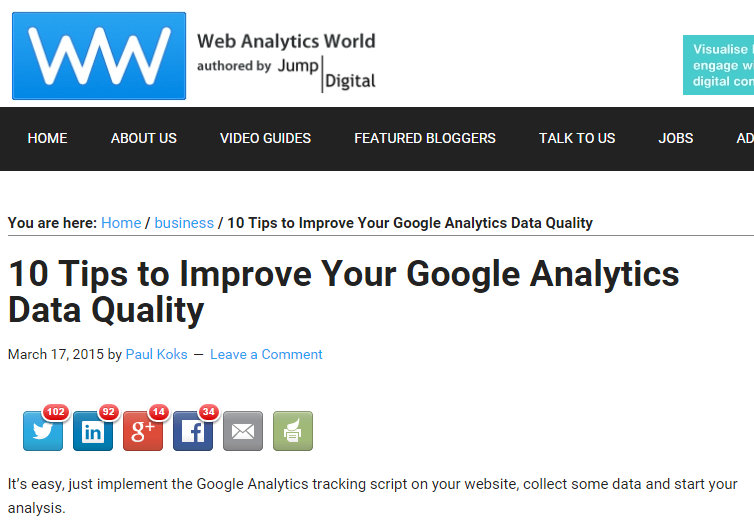 KISSmetrics (March 26th)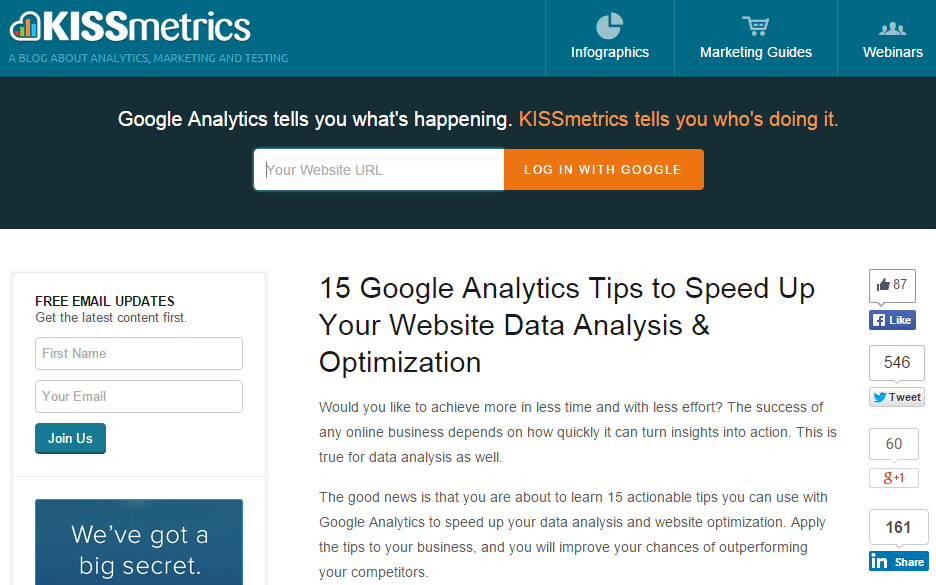 How did I get there:
Establishing relationships via email, Twitter and even phone calls with the great people behind those websites and blogs
Discussing topic suggestions and outlines for each post
Spending over 25 hours researching and writing long, compelling blog posts
Waiting for the final "YES"
What did it bring me:
Many happy people sharing and commenting via Social Media
A great feeling of confidence in my writing and outreaching skills
A nice portfolio to build upon for future endeavours
New like-minded people to follow me on one or more platforms
Do you like to know more? Just send me a message on Twitter or via the contact form!
Where I am Heading to
I realize it is already a long story. Hope you don't mind!
Now it's time to tell you about my new challenge. First a few things that I am not going to do:
Travel around the world (maybe in the future, who knows)
Retire and rest on my savings (30 years or even longer… won't make it :-))
Go freelance (want to learn new skills and so far I enjoy working in a great team)
New Challenge
Tomorrow will be my first working day at Online Dialogue!
It's a leading, Dutch company in the world of Conversion Optimization and Online Persuasion.
I am very much looking forward to join an awesome team of Analytics, Optimization, UX and Persuasion Experts.
Like I mentioned before in my 31 CRO tips post, I approach life as a sandbox. This instead of "funneling" my whole future path. It's a bigger adventure and more fun for me!
With a steady background in online marketing and a specialization in Analytics, this new role as an Analytics and Optimization Expert is a great challenge.
I expect to learn a dozen of new things in the field of Conversion Optimization and Consumer Psychology.
It's time to work on new, exciting, international projects!
This is a picture of Ton Wesseling (Chief Optimization at Online Dialogue) and I. It's time to celebrate! :-)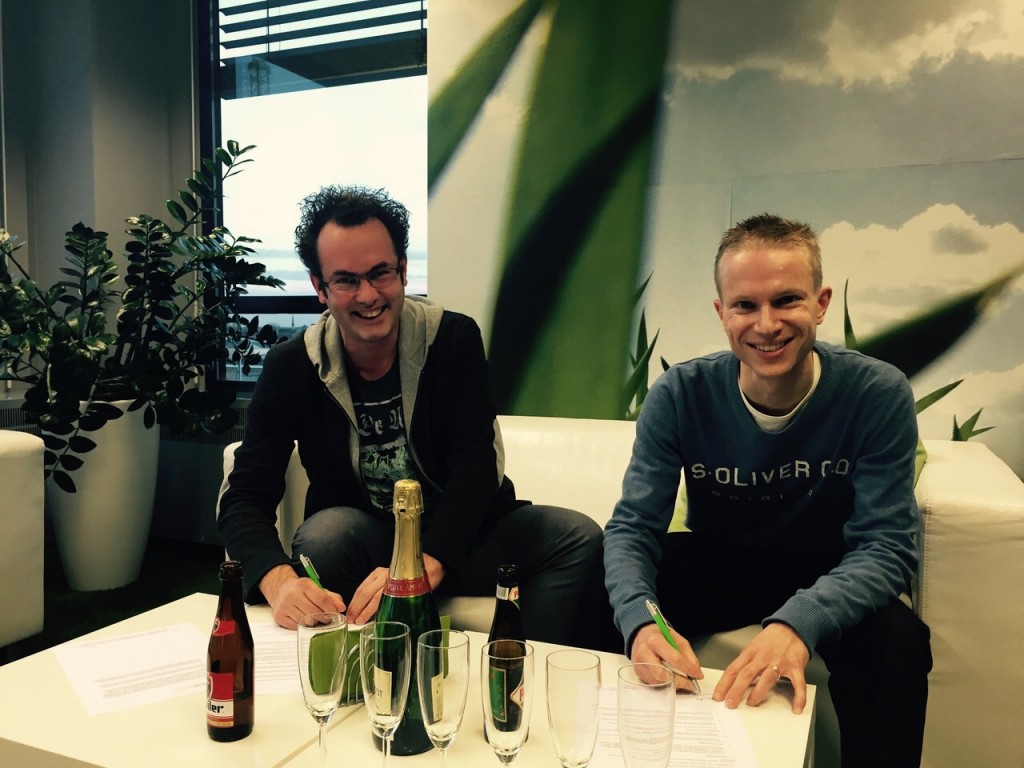 You can expect me to publish some great tips along the way.
Anything to say or ask? What about your challenge(s) for 2015?
One last thing... Make sure to get my extensive checklist for your Google Analytics setup. It contains 50+ crucial things to take into account when setting up Google Analytics.