Multivariate testing is the art of optimizing your conversions through experimentation with strategic design of the web page. Is testing already incorporated in your organization?
It has been statistically proven that certain combinations of design elements increase the conversion rate.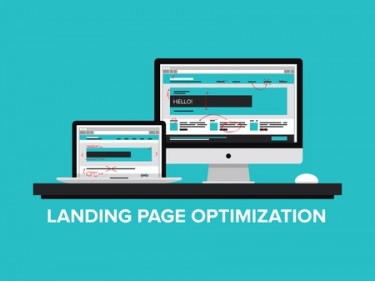 It is similar to A/B split testing, but multivariate testing tends to provide more information about the most influential aspects of the design. There are a number of different multivariate test tools available. Most include what is referred to as an impact factor. The impact factor enables you to determine the sections that most affect your conversions.
In addition, A/B split testing only allows three or four versions to be tested at once while multivariate testing increases exponentially with each added variation.
A/B split testing is typically used for large scale changes such as comparing two completely different newsletters.
Multivariate testing is designed for improvements of an existing construct.
In the following paragraphs I will elaborate on 10 effective ways to use multivariate testing to boost your conversions.
1. Headline and Headings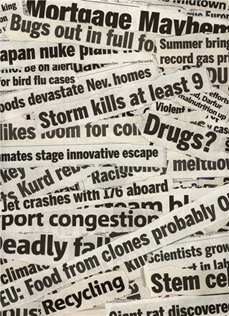 The headline and paragraph headings are one of the most important elements on the web page. It's the first thing potential customers see.
Most people only spend a matter of seconds glancing over your web page to determine if the content is relevant to their search.
If the headline doesn't accurately describe what the site offers, your visitor will quickly click away. Therefore, testing your headline offers the greatest opportunity for improving conversions.
Statistics have shown that optimizing the headline can improve sales by as much as 80%. Test variations that may help optimize your web page's headline for conversions include:
Adding or deleting words to add clarity and describe what the site is about
Use bold or italic letters to attract attention
Vary the type of font used to determine if one may be more noticeable than another
2. Web Page Organization
A busy web page can distract visitors and prevent them from taking the action you desire. Too many calls to action can also lead to confusion.
Clear the page of clutter and provide a simple layout that will encourage visitors to remain focused.
You can learn more about how well visitors interact with your site and what elements may deter conversions by testing variations of the following:
Web page layout: for example, single column versus boxes. Single column layouts are simpler to use.
Change the position of the navigation bar to determine user preference
Reduce the number of items on the page to improve the user's focus
Change image location to determine if it affects conversions
3. Product Image
The product images on your web page greatly impact conversions. Images should be high quality with good resolution.
The use of multiple images has also been shown to increase conversions. Product images should depict the benefits of the products or service you offer to the visitor.
You may be able to optimize your conversions through multivariate testing of the following:
Vary the size of the product image to gauge appeal
Reposition the image in relation to the product description for easier reading
Add more or reduce the number of images to the number that produces the highest conversion
Show the product in use to help the customer understand how it is used
Change the angle from which the product is shown for added detail
4. Background Colours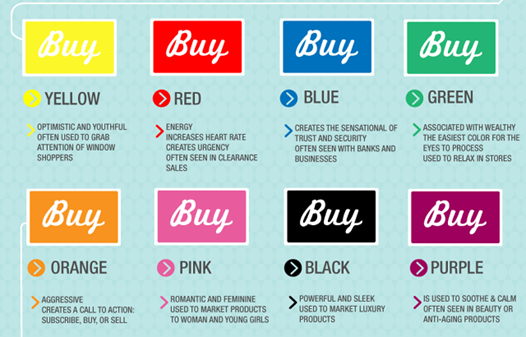 Image credit: www.ciitmaur.com
The colour scheme of your web page can either improve conversions or detract from them.
Obviously, colour preferences depend on personal taste but some glaringly bright colours may be blinding and encourage visitors to go elsewhere.
In addition, the wrong background colour can make it difficult to read the text on the page. Multivariate testing can help you achieve the right colour balance for optimal conversions.
5. Web Page Copy
Your web page copy needs to be relevant and current. It should inform the visitor about products and services as well as promotions.
While SEO is important, the content needs to be written for people. Multivariate testing of content variations offers multiple opportunities to improve conversions.
A few options are listed below:
Try adding or removing white space to make material easier to read
Use bulleted list to draw attention to benefits
Change or add content to provide more current information
6. Call to Action Buttons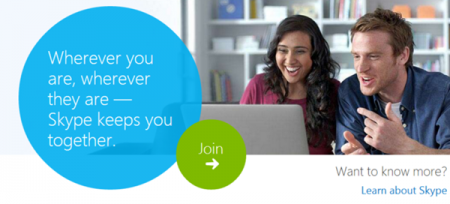 Skype's landing page is a great example of an effective Call to Action.
Buttons are an extremely important element for conversions because they substantially increase click through beyond what is achieved with links. They are more noticeable yet unobtrusive when placed correctly. Many reports claim that buttons can increase conversions anywhere from 20 to 200 percent.
You can test how to best use buttons to increase conversions by comparing such features as:
Colours that complement or contrast the background
Size or shape
Text on the button
Location on the page
Adding additional features such as a box around the button or an arrow pointing to it
7. Search Functions
The search functions on your website should be easily navigated to ensure conversions. Whether you use a menu to select options, a site map or a search tool, potential customers should be able to find what they're looking for with ease.
If you use more than one of these options, you may wish to review website analytics to determine which ones currently provide the highest conversions.
Remove search functions that appear to have resulted in lost sales and use multivariate testing to determine if overall conversions improve.
8. Web Page Loading Speed

It's important to remember that not all visitors are using the most up to date browsers, software or computers. If you're using applications on the site that cause pages to load slowly, your visitor may click away before it loads.
You may wish to remove items such as Flash, audio or visual presentations that cause the page to load slowly and test to see if your conversions improve.
9. Contact Information
Every website includes contact information in one location or another. It's essential for ecommerce sites to make this information accessible to potential customers.
Adding contact information to the landing page or otherwise making it more visible may provide visitors with assurance of your accessibility. This can make them feel more comfortable purchasing from you.
You can use multivariate testing to determine if the increased visibility improves conversions.
10. Form Variations
Reducing the number of fields in your forms can increase your conversions substantially. Customers may get discouraged during a lengthy checkout process and abandon the form.
Minimizing the number of fields and eliminating unnecessary information such as age, sex or gender will increase conversions.
Make the checkout process simple for users to increase the probability of a sale. Use multivariate testing to verify an increase in conversions.
What elements do you test to boost your conversions?
About the Author:
Owen Sondergaard is an avid blogger and data enthusiast. Owen writes for CAMO Software who provides multivariate analysis software solutions.
One last thing... Make sure to get my extensive checklist for your Google Analytics setup. It contains 50+ crucial things to take into account when setting up Google Analytics.