"Google Analytics is so simple, just put a few lines of code on your website and you are ready to go!". Unfortunately, this is not the way it works. Read on and discover how to use Google Analytics for maximum results.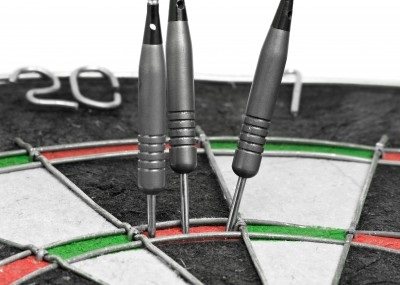 I am inspired to write this post after dealing with many clients of all sizes in the past few years. The 10 steps process will help you to get the most out of Google Analytics. These rules work on any type of website and better results are guaranteed!
1. Define Your Online Business Objectives
Why does your website exist? This is the first question you should ask yourself before even thinking about implementing Google Analytics on a website.
And there are so many website owners that don't have a clue on how to answer this question.
A few examples of business objectives:
Sell products and services to clients
Build an online audience
Provide answers on health related questions
Lower your dependence on offline channels
Increase the loyalty of your current customers
As you can see, online business objectives are set at the highest level without going into too much detail on what you want to achieve.
2. Define Your Goals, KPI's, Segments and Targets
Great, now you know you site's main objectives, you are ready to dive a bit deeper.
Goals; what goal(s) might be connected to each of your business objectives?
KPIs; what metrics do you want to use to monitor your progress on your goals?
Segments; what specific segments do you want to target? Define them for every goal.
Targets; what are your targets for each (segmented) goal?
Recommended further readings on this topic:
– Micro and Macro Goals
– How to set goals in Google Analytics
3. Define Specific Reporting Requirements
Spend some time on defining the reporting requirements first. At least before you turn into a data-puking reporting squirrel. :-)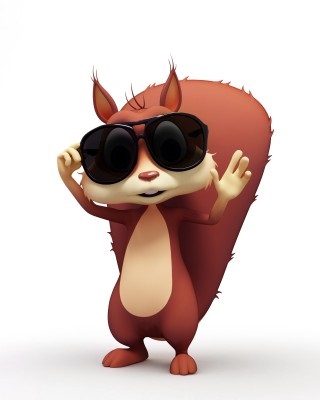 Who needs to receive your fabulous KPI dashboard? How often do they need to receive your reports? Do they need help on transforming the data into actionable insights?
A lot of these questions need to be answered in an early stage.
4. Implement Google Analytics
Whether this is an easy step or not, depends on the technical difficulty level of your website and specific requirement that you or your client might have.
A while ago I put together a 20 steps plan on how to implement Google Analytics. I recommend to read it before proceeding to the next step.
By now you will probably realize that "how to use Google Analytics effectively?" is not a very easy one. Ok, you are almost halfway!
5. Configure Google Analytics
Besides implementing the necessary scripts, it is important that your account and profiles are configured in the right way.
A few steps that you need to take:
– Set up the basic configuration settings
– Set up Google Analytics goals and funnels
– Set up Google Analytics filters
– Set up alerts
– Set up custom reports
– Set up advanced segments
6. Test the Implementation and Configuration
It is always recommended to test your Google Analytics implementation on a test server first.
I highly recommend to keep this testdata in a separate profile. Therefore you need to add two filters:
Include filter on your IP address
Include filter on your test server hostname
Two more remarks:
The Google Analytics real-time reports are really powerful for testing purposes
Make sure to write a comprehensive Google Analytics implementation document so that you can easily check what's working well and what's not in the testing phase
After you are satisfied with the set up, you might want to sit back and relax.
7. Ask Yourself: What Do You Want to Improve?
Great, you are now ready for another important step! :-) After you have collected enough data, you have to ask yourself a question first.
At this moment, what are you trying to solve? Don't go into Google Analytics without having a business challenge you need to solve. It will be a waste of time.
You can easily get lost in this maze of reports.
8. Analyze Your Data
Ok, now you know what you want to improve, it is important to select or build the right set of (custom) reports.
In general, a few reports and metrics that give you a great start:
– Bounce rate measures
– Conversion rate measures
– Performance of different traffic sources on key metrics
– Landing page(s) performance reports
Ok, every situation is unique. I recommend you to invest enough time to select or build a report set that assists you in an effective way.
9. Add in Customer Voice Data
Quite often you will want to expand your quantitative data with qualitative data.
Actually, Google Analytics data analysis often leads to new questions like:
– Why do so many visitors leave my website on page X?
– Why is the bounce rate of this new landing page so high?
– How can I improve my design so that a larger percentage of visitors will convert?
Based on many years of experience I can say: "You are not always right!". Actually, very often you might guess wrong on these questions.
These and many more questions need to be answered with additional data. Qualaroo.com might give you the extra insights you are looking for!
10. Test and Optimize
Quantitative and qualitative data delivers great insights to optimize your online presence. However, there is one more important thing to add here.
If you really want to take everything to the next level, you need to start with AB and Multivariate testing. This will prove things that work and things that don't.
You might test all the "questions" you have gathered through earlier analysis.
Don't miss this post about Trinity of Analytics Tools in you want to have some assistance on your optimization path.
This is it! I hope these 10 steps on "how to use Google Analytics in an effective way" help you a lot!
Let me know what you think. I am curious about your thoughts on using Google Analytics.
One last thing... Make sure to get my extensive checklist for your Google Analytics setup. It contains 50+ crucial things to take into account when setting up Google Analytics.
Download My Google Analytics Setup Cheat Sheet

(Visited 524 times, 1 visits today)