You might be aware of the many uses of Google webmaster tools. There are search queries, intimation of errors on your website, backlinks, submitting sitemaps, check crawl errors etc.
But there might still be few features of this wonderful tool by Google which you are not aware of.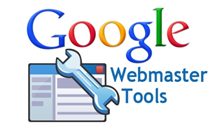 In this article I will describe four powerful features I recommend using and why.
Remove URL
You find out that there are some web pages on your website which have got changed, but Google still displays the old content in the description of the search result. To get such old content removed from Google search, you can use this feature of Google webmaster tools.
Also you might have removed a few web pages completely from your website but they are still visible on Google search. You can remove such pages too using this feature.
Also there could cases when you had published your details on another website long time back, and removed it recently as you no longer want your details to be visible on the internet. But Google will still display those details on Search.
What would you do? This will get removed when Google bots crawl the website. However if you want to ensure the details get removed immediately, you can use this feature to remove the old content from the website.
Structured Data Testing Tool
You can make Google understand the content of your page by adding certain structured data markup to your content. To test whether the markup you have added is appropriate, you can use this tool and view how the search results related to your website will look on implementing the structured data markup.

Author Stats
This feature is very useful for bloggers and writers with verified authorship. Being an author of a page, you would be interested in viewing how you pages are fairing on Google search. It shows search statistics for pages for which you are the verified author.
Your Google profile will be used to find if you are a verified author. Search statistics include impressions, clicks, CTR and average position of the pages.
Test Robots
If you want to block some URLs from Google bots. For e.g. recently Google has put a limit on number of times your website users can view the Google maps on your website. So you decide to block maps from visitors arriving from Google search to minimize users landing on pages displaying Google maps. For this, you can remove the URLs using the Remove URL feature.

But what if there are too many of them making it impossible to remove each one of them through the tool? You can go blocking such URLs with robots.txt, so that no more pages with maps are crawled and indexed by Google. So now you need to change your robots.txt file. Instead of directly changing the file and uploading, you can test it with Blocked URLs feature on Google webmaster tools. You can check for URLs to test against the file.
Although Google webmaster tools have not been used much by website owners, it has many features which cannot be missed out while analyzing the performance of your website.
It is an important tool which can indirectly help you in bringing in more visitors to your website and hence boost your sales and conversions.
About the Author:
Archana Jathan Karkera is an SEO & Digital Analyst by profession. Currently she is associated with Justdial. When she is not thinking about SEO and online marketing, she gets indulged in cycling, cooking, nail art, mehendi art, movies, music or her favorite television shows.
One last thing... Make sure to get my extensive checklist for your Google Analytics setup. It contains 50+ crucial things to take into account when setting up Google Analytics.