Google has offered some help to website owners in the fight to get their sites back to their former standing and to help their rankings to return post a website spam penalty.
In fact, Google is not the only company who has offered the disavow tool with one from Bing showing up well ahead of the Google tool's release–which begs the question of whether or not Bing plans on bringing their own penalty for spammy links.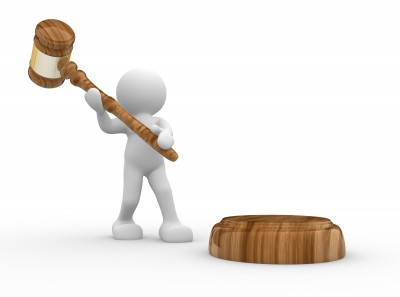 Conjecturing aside, the tools from both search engines–but particularly Google, are supposed to be a last hope for site owners who have taken spam link penalties. Does it really offer all of the benefits?
What is the Disavow Tool?
It's a chance to disavow or to devalue the links that are coming back to them from other sites. It allows you to remove all links that you feel may be causing a penalty to your site.
It does answer the question definitively about whether or not links you were not responsible for can be harmful to your site.  The disavow tool allows you to change that, but is all the news good? That tool can be a very positive thing or, in some cases, it could be case of letting a fox in the henhouse.
The Down Side
Some site owners are using the tool–at least according to the powers that be–incorrectly.
According to Matt Cutts, rather than to use the disavow tool like a fine paring knife, it should be wielded like a machete. Hacking away at any links that may have been built that are making your site look bad or things that you might have done in a different SEO climate that are not specifically white hat methodology.
The question is, having used the disavow tool, can it be detrimental to you and your site or to someone who may have kindly given you links in the aforementioned easier climate? Yes, of course it can.
If you're the user of a link building network, disavowing a wide range of links from different sites can also serve to out the network that you were using, opening them to Google scrutiny and ultimately to their demise. While that may not be your intent, it is going to be a nice side benefit for Google of webmasters using the tool.
The Google disavow tool can also be used by someone else to disavow a link or two to your site. Whether you use it or someone else does, the tool is going to call attention to your site, bringing it under closer scrutiny from Google and exposing you to a closer look that you may not be ready for.
The Up Side of the Google Disavow Tool
It gives you the opportunity to admit to having used some bad linking schemes in the past and to remove all of those links, letting Google know that you don't want to have those links counted toward your rankings.
It may also give you a way to fight back against negative SEO. Disavowing links aimed at you in an effort to cause your site damage are no longer going to have the same sting in that you'll be able to disavow them and ensure that they are not counted toward your rank or inbound links.
If you've got some inbound links from sites that have changed hands or are no longer sites that you'd like linking to you, here is your chance to get out of that bad neighborhood by disavowing those links as well.
All in all, it still isn't a sure bet to clean up your entire act and it remains to be seen whether or not the Google disavow tool is going to be a very positive thing or can have negative connotations for you and your site.
If you've used the Google Disavow tool I am interested in knowing what the outcome was–whether you believe that it helped you or hurt you– and how well it worked for you.
One last thing... Make sure to get my extensive checklist for your Google Analytics setup. It contains 50+ crucial things to take into account when setting up Google Analytics.