Are you struggling with a Google Analytics challenge and you don't know where to ask for help? This guide will show you where to go if you are in need of Google Analytics support.
The adoption of Google Analytics has rapidly grown over the last 10 years. It's amazing how many companies use Google Analytics to measure and optimize visitor behavior.

I hear a lot of people struggling with Google Analytics in one way or another.
That's why I have created this guide to show you where you can get Google Analytics support for your specific question.
1. Google Analytics Forum
One of my favorite places is the Google Analytics Forum. I actually love to go there to help people find a solution to their challenges.

You need to post your question in the best fitting category: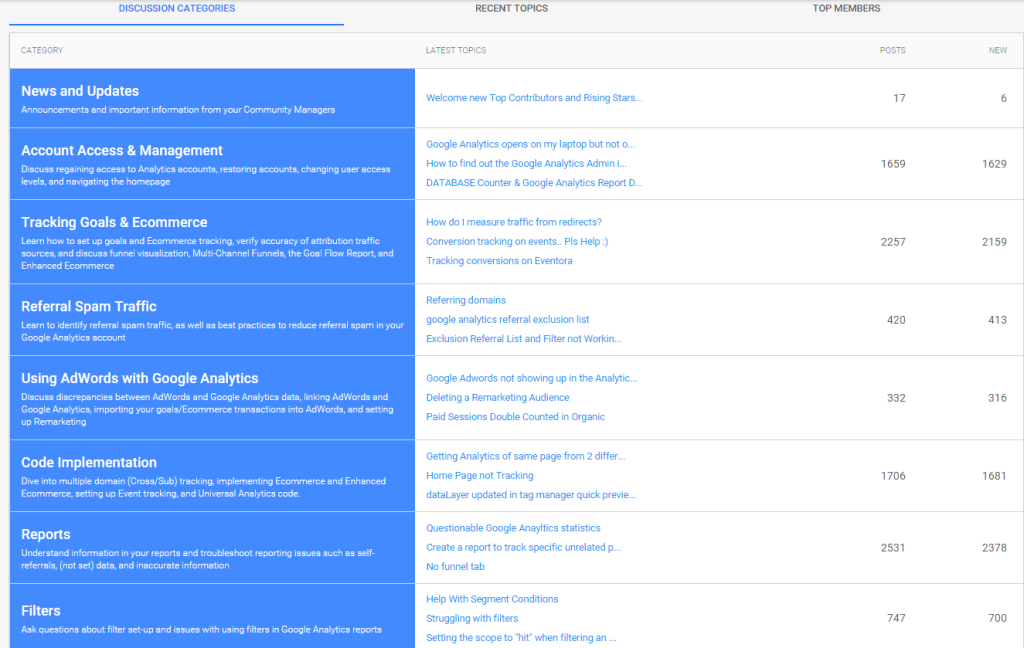 In my experience there are a lot of Google Analytics users out there that are willing to help (including me :-) ).
You can expect to get a quick answer to your question. Usually within a day or even a couple of hours.
Please make sure that you formulate your question as clear as possible. This makes it more easy for others to help.
2. Google Analytics Plus Community
Do you have a Google+ profile? Make sure to join these two Google Analytics communities on Google Plus.

The first community is moderated by experienced GA users around the world and you will get a thoughtful answer to your question.
The second community is great if you have any questions about the free learning material that Google provides.
Besides getting help, your contribution is more than welcome if you have something useful to share!
3. LinkedIn Community
The largest Google Analytics group on Linkedin is another place where you can get free Google Analytics support. At the time of writing there are already more than 70.000 members in this group.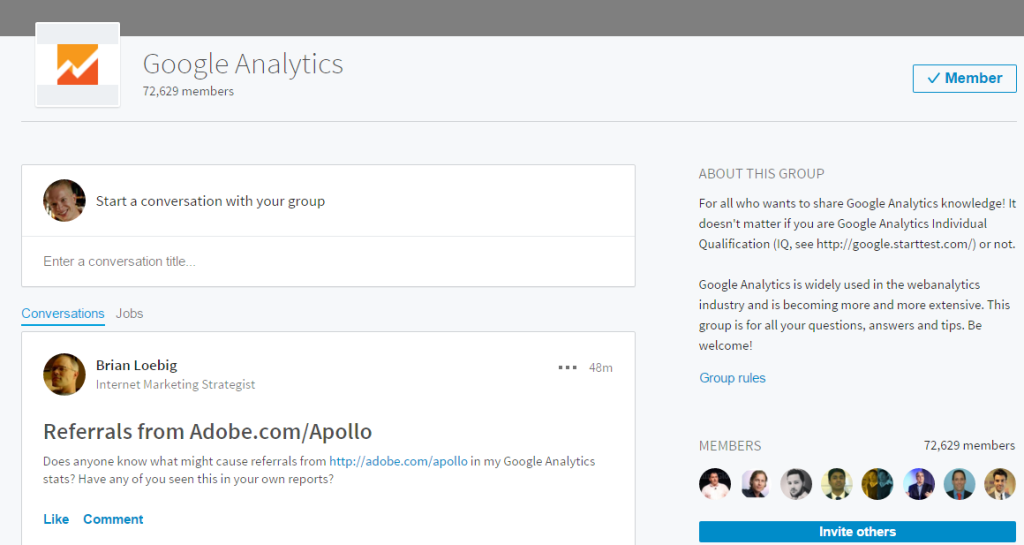 This is another place where I love to help people with GA challenges.
I like to share my most useful posts there as well.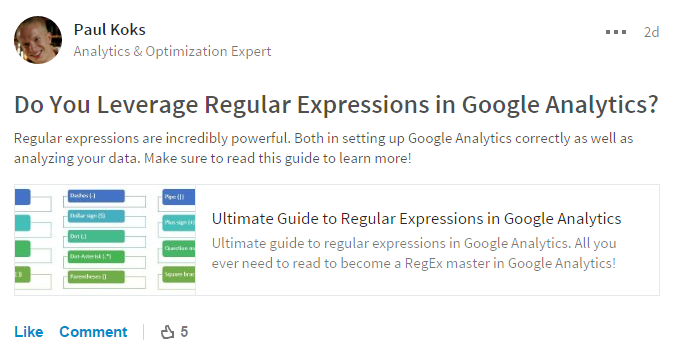 4. Official Facebook Page
A smaller group, but still effective for questions related to "hot topics" and news articles is the Google Analytics Facebook page: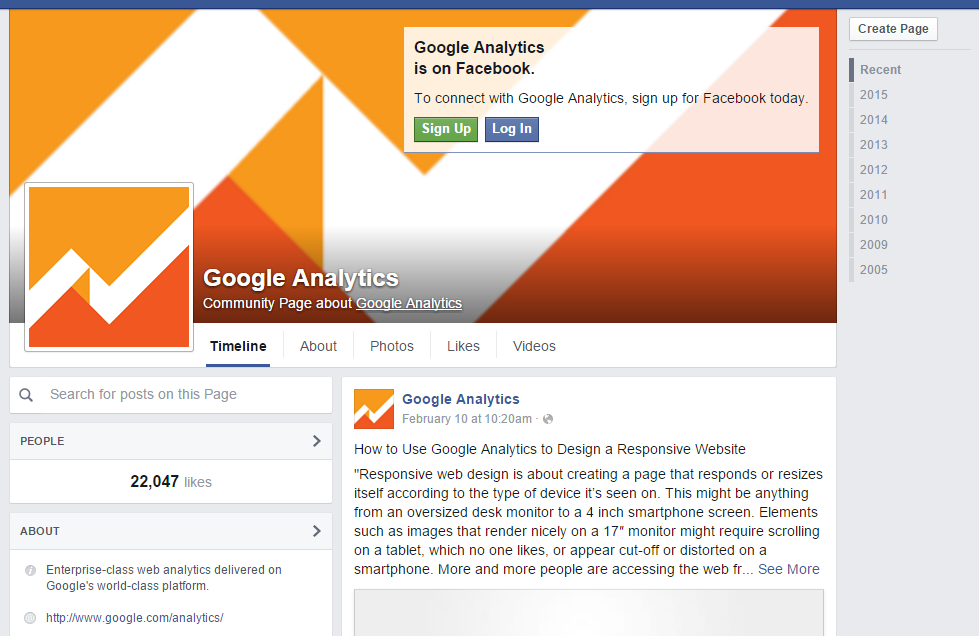 5. Support Specialist via Chat or Email
Another option is contacting Google directly via their support page.
In my opinion, you don't want to only rely on this option. It can take quite some time before you get a response.
And of course, you can ask for help in different places at the same time! :-)
Being an heavy spender in AdWords might be beneficial as well!
6. Google Analytics YouTube Channel
If you are not so much in a hurry, you might be able to solve your question by watching one or more Google Analytics YouTube videos: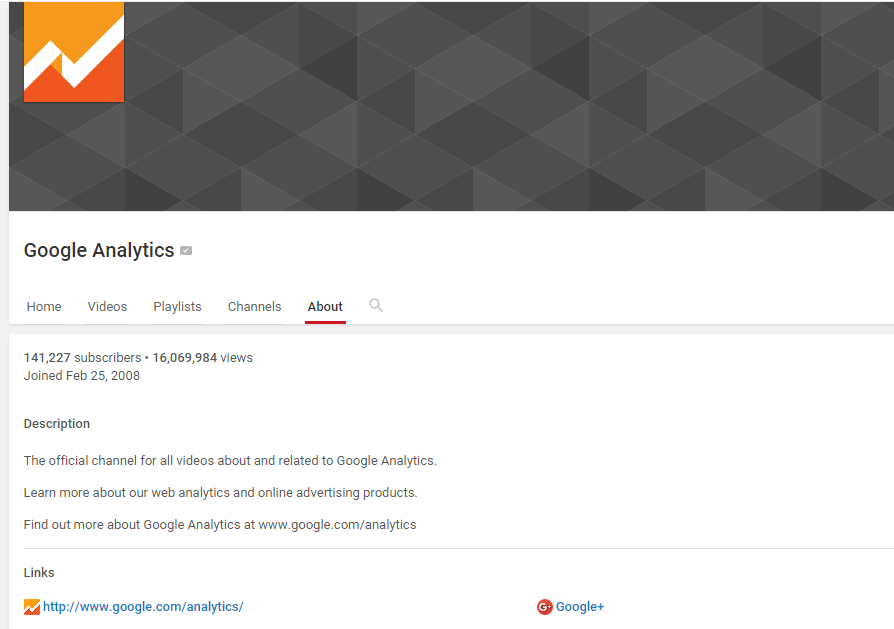 I think there are a lot of useful tutorials out there. So you might want to pay this channel a visit and subscribe to it if you like the videos!
7. Google Analytics Academy
Do you like to improve your Google Analytics skills so that you don't have to ask questions every time?
The Google Analytics Academy might be something for you! Especially useful if you want to better understand the basics in Google Analytics.
8. Google Analytics Help Center
Google Analytics knows better than anyone else where Google Analytics users are struggling with. They have all the data in their hands. :-)
The Analytics Help Center provides easy answers to a wide range of topics:
9. Direct Support in Google Analytics
In each main section of Google Analytics you can get direct help in the interface.
An example of the Audience section is shown below:

This is a great place to go if you have a simple question about one of the report sections in Google Analytics.
There are direct links to the Analytics Academy as well.
10. Google Search
Google Search can be your best friend if you need an answer to your question.
Do a specific search (with many specific words included) and there is a good chance that the solution to your question and a related link appears on the first few spots in Google!
Here is an example: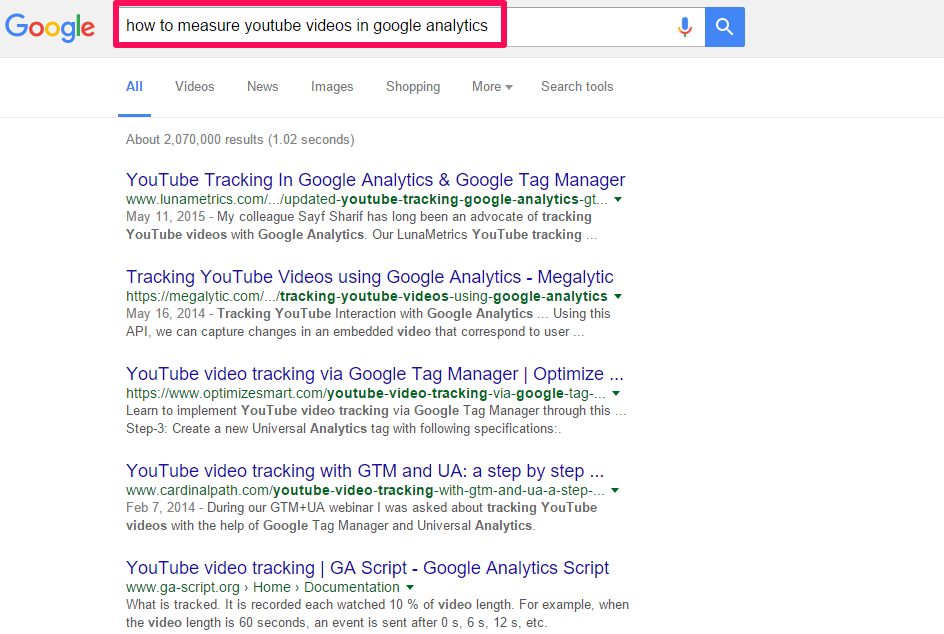 These results look quite good to me!
11. Google Analytics Presentations
Get inspired by reading through useful Google Analytics presentations on Slideshare: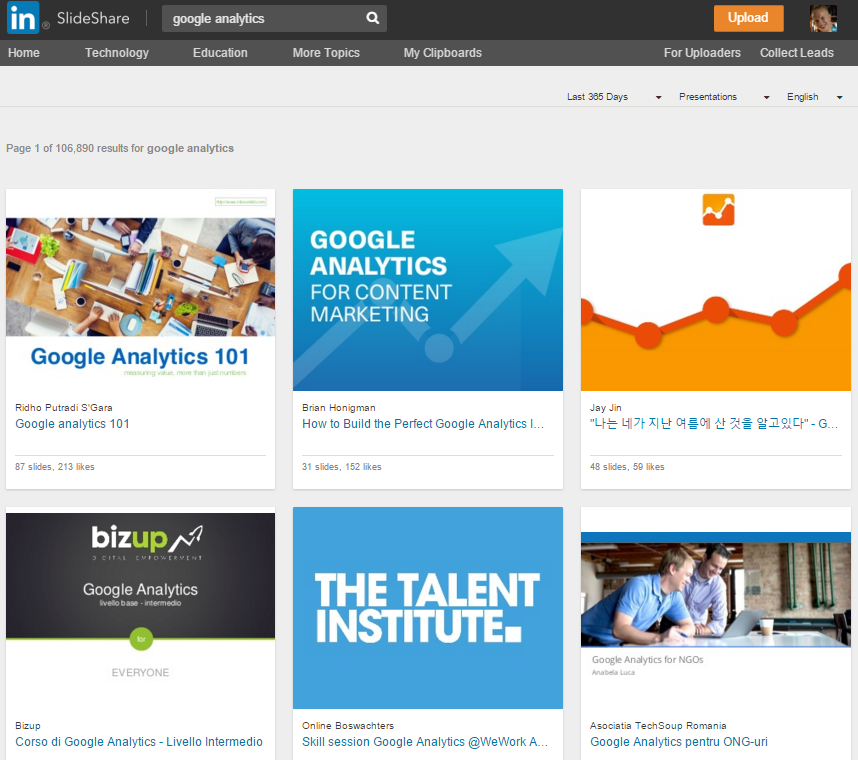 12. Google Analytics Blogs
Ok, I like to add one more item to this list!
A lot of bloggers love to get comments from their readers and answer their questions.
Here is an example:

One of the latest comments: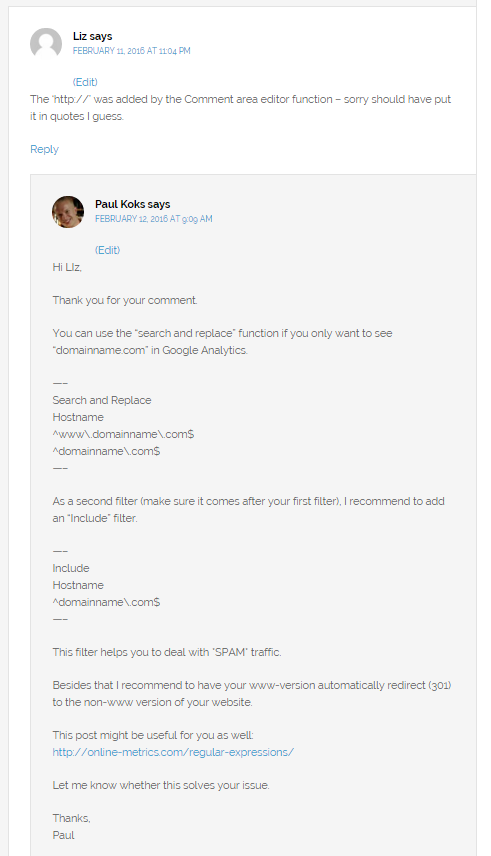 As you can see, I do my best to answer any Google Analytics questions you might have.
And I encourage you to add comments since everyone will benefit from it.
Always remember that you need to be as concrete as possible when asking help.
You can't expect someone to do a thorough Google Analytics implementation, configuration or analysis for free.
But if you have a specific question, there are many GA users in the world ready to help you out. And I am one of them!
I hope these Google Analytics support resources help you on your Google Analytics journey.
Did I miss any resources you would like to be added to this list? I am happy to hear your thoughts!
One last thing... Make sure to get my extensive checklist for your Google Analytics setup. It contains 50+ crucial things to take into account when setting up Google Analytics.
Download My Google Analytics Setup Cheat Sheet

(Visited 1,459 times, 1 visits today)