The title might be a bit misleading, so I will make things clear right from the start. I refer to organic search keywords here.
Until today I still encounter a lot of companies who try to optimize on "what is left" after Google took our keywords away. Just don't do this. You won't find results that are trustworthy enough.
Happily there is more!
Tip 5: Forget Keywords, Focus on Landing Pages
Let's take a look at my own keyword data: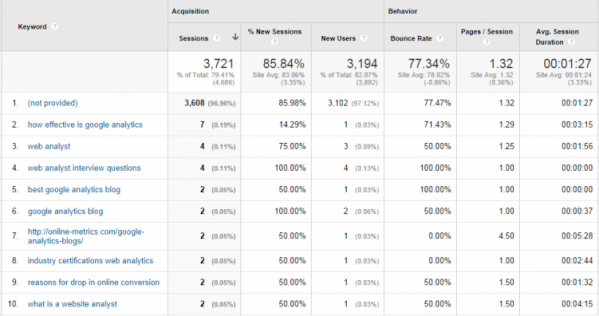 In 97% of the cases there is no keyword data left.
Another thing, take a broad keyword, story telling approach for each of your single page optimization efforts. And think about a diverse set of longtail combinations when writing an article. Just don't overly focus on single keywords anymore.
For the organic search reports, I strongly recommend to focus on landing pages as they provide you with tremendous insights: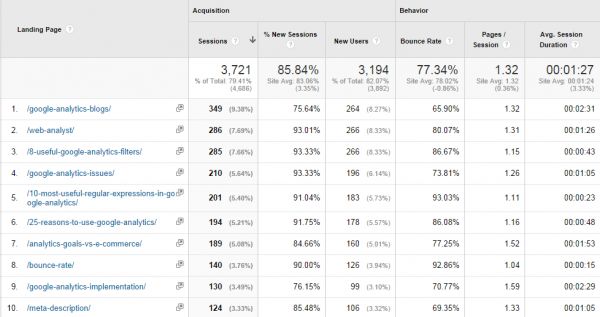 You can easily judge the (relative) performance of each of your organic landing pages and use it for direct or future search optimization efforts.
If you are desperately in need of keyword data, use your PPC data or dive into the Google Webmaster Tools.
What reports do you focus on in the age of (not provided)?
If anything is on your mind, please bring it up and add some extra value to this post.
One last thing... Make sure to get my extensive checklist for your Google Analytics setup. It contains 50+ crucial things to take into account when setting up Google Analytics.