On October 18, 2011 Google announced that it would be "enhancing [the] default search experience for signed-in users". So already by then Google made SSL search the default search for signed-in users.
Google originally claimed that only 10% of the organic searches would be affected, but in the last months I see cases where the percentage of "not provided" organic traffic rises to 25-40%.
One upcoming change in the Google Chrome browser settings will drive this percentage up again.
Where are we heading to?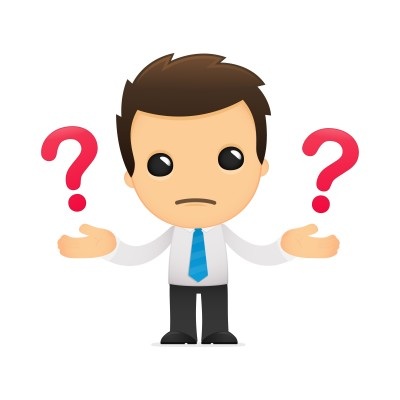 What If The Percentage Gets Close to 100%?
If the percentage of (not provided) organic search traffic climbs to 60, 80 or maybe even 100% in the long run, it has a huge impact on doing SEO analysis and optimization.
You can still do macro SEO analysis on your overall organic traffic. This means you can measure the numbers of visits, conversions and ROI for your website.
Unfortunately you won't be able to dig deeper and analyze particular keywords anymore. Or at least, it will become a lot harder!
Five Ways to Deal with (not provided) Keyword Data
There are a number of creative ways that help you to analyze and optimize your SEO performance now and in the future.
In the next paragraphs I discuss five interesting approaches to help you succeed.
1. Using the Data You Still Have
The "not provided" search data is not yet close to 100%. For some websites it is still below 15%. I would suggest that you use the "known" organic keyword data to monitor and optimize your SEO efforts.
Remember, Web Analytics is about trends, not absolute numbers.
2. Analyzing the (not provided) data
It is a bit more difficult, but the "not provided" search data can be analyzed in a smart way.
If you run a decent SEO strategy you will target one, two or maybe three search phrases at most for a particular landing page.
Let's assume the "not provided" percentage is 25%. You could look at the distribution of the entry pages for these visits combined with the "known" keywords that drive visits to these pages. This way you will get a pretty good understanding of the keywords that are behind these "not provided" visits.
If the "not provided" percentage reaches 100% I feel there are still a lot of ways to use this data in a beneficial way. For example, you could monitor the number of visits and conversions on your main landing pages over time. This instead of focusing on your keywords.
The landing page data combined with ranking reports gives you a great understanding of how your keywords are performing. In that way ranking reports can still remain their value to a certain extent.
3. Using Webmaster Tools data
Another way to understand your "not provided data" better is by consolidating your Google Analytics and Google Webmaster data. A great post on this topic is written by Ben Goodsell: Recovering (Not Provided) Keyword Data.
4. Using Paid Search data
Are you running paid search campaigns? Lucky you. :-) You can use your paid search data to get an idea of highly performing keywords and use these insights to optimize your SEO campaigns.
5. Using Data from Other Search Engines
If you have a decent amount of traffic coming from Search Engines other than Google I encourage you to use this data to your advantage. Until now Google is the first and only Search Engine that is bothering you with this "not provided" trends.
As you can see there are still a lot of ways to monitor and optimize your SEO campaigns. It just takes a bit more effort and creativity!
One last thing... Make sure to get my extensive checklist for your Google Analytics setup. It contains 50+ crucial things to take into account when setting up Google Analytics.