A targeted explainer video on your landing page offers an inspiring welcome to visitors, which can retain them for longer and increase the chance of a conversion.
The use of video on websites has been recognized as valuable in engaging viewers, since text is more often scanned than read in detail.
A study in 2008, by Dr. Jakob Nielsen, principal of the Nielsen Norman Group, found that visitors to a site read no more than 28% of content on it. The more text there is on a page, the less visitors read, suggests the study.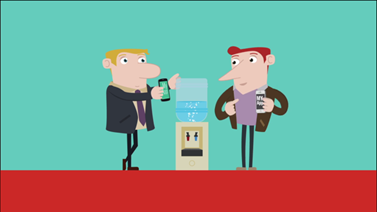 As the net becomes increasingly inundated with content, the use of video is becoming increasingly popular as a way to stand out from the noise too.
So let's have a look at some of the important elements to consider to optimize return from your video.
A Chance to Explain
An attractive and well-scripted explainer video can inspire visitors to stay longer and find out more about your brand and product.
Retail site visitors stay on a website an average of two minutes longer after having viewed video, according to ComScore findings, 2012. These multimedia users are also 64% more likely to make a purchase than other visitors.
Captivating your audience is quite a task, so your video should first entice curiosity with an intriguing title and supporting content. This should take into account keywords for SEO.
To increase the chances of audience retention, it's best not to overwhelm your visitors with too much text on your page. Just get their attention and they can learn more from your video.
Keep Viewers Engaged
Once they click on the video, the next challenge is to keep visitors engaged up until the call-to-action in your video.
As with all supporting content, this should be targeted to your typical target consumer.
This is your chance to keep your viewers entertained while you inform them about your offering.
Picture your customer, their habits, their characteristics, and what inspires them. Then apply this to your explainer video content and style.
Knowing the typical traits of your market can help you to reach them and engage them.
If a viewer can relate to the hero in your story, they might continue to watch and learn about your product or service in the hope of finding answers to their own problems.
The potential customer will be enticed in to the story, and anticipation is created as the viewer awaits the answer to this dilemma.
Your product or service will also impact on the style of video you choose and the emotions you attempt to trigger with your content.
So long as your video both engages and explains your core assets, a conversion may be just a click away.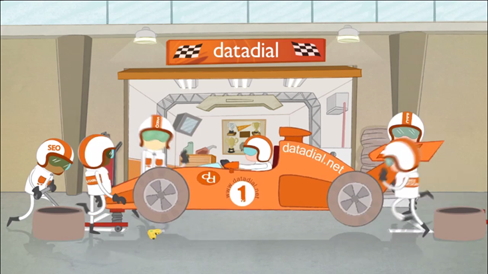 Enhance Consumer Confidence
Video can help to harmonize content on your landing page and create a cohesive channel of information, which can encourage visitors to find out more.
A video could promote a product, describe a complex service, or promote a brand in a creative way.
Engaging visitors in this innovative way can enhance brand image and make your brand more memorable. It could inspire enquiries and purchases, and even help to build a loyal following for your brand.
In fact, 52% of shoppers in Internet Retailer's 2012 study said that viewing product videos on the web made them more confident in their online purchase.
Stand Out of The Crowd
Your explainer video should address your target audience in an original and innovative way to allow your brand to stand out ahead of competition.
Animation is one popular medium for injecting colour and imagination into a video. It offers a huge scope for flexibility and creativity, and can be effectively used to explain complex and intangible concepts.
Whiteboard animation is particularly useful for explaining complex concepts with a clear, simple and engaging approach.
A mix of animation with live action is also an effective choice for capturing viewers' attention.
A live action or animated video that uses a human aspect and emotion to appeal to viewers can be highly engaging.
Increase Brand Recall
Having attracted consumers to your site and to your explainer video, whether they make a conversion or not, they are more likely to remember your product and progress to conversion stage in the future.
Characters, voiceovers and scripts in your explainer video could become associated with your product and brand.
If supplemented with the right message and values, this can be extremely valuable to brand image and lead to loyalty.
Those web users that like your video and your brand are likely to share your video on social networks, spreading it further and leading to potentially more conversions.
Take time selecting your explainer video's content and style, ensuring it's harmonized with the rest of your marketing, and it could boost your brand and conversions.
About the Authors:
Dr. Manroop Takhar is director at Qudos Animations, a creative production house which prides itself on providing businesses with high impact explainer animations for the web and sales presentations. Visit our site to find out more about the benefits of whiteboard animation and other styles of explainer videos.
Marianna Keen is writer at Qudos Animations, completing articles, scripts and engaging content for the studio. Follow Marianna on LinkedIn and Google Plus.
You can contact the studio by email: info (at) qudos-animations.com, or connect with Manroop on Google Plus.
One last thing... Make sure to get my extensive checklist for your Google Analytics setup. It contains 50+ crucial things to take into account when setting up Google Analytics.