You might have heard about pingbacks and trackbacks. Both can help to monitor and discover content scrapers. There are also plagiarism tools out there that can trace copycats online.
I have good news: Google Analytics brings the opportunity to track down content scrapers in a unique way. And the good thing is, it doesn't cost you any money.
Tip 3: Discover content scrapers with hostname report.
Especially when you publish lots of content, there is a big chance that your content gets scraped.
In general, these copycats are not so smart. Otherwise they wouldn't copy your content. ;-) That makes it often easy to find out whether they are targeting you.
The hostname report in Google Analytics helps you discover copycats.
Since they usually copy your complete page (source code), not only images but also your Google Analytics tracking scripts will be copied.
Watch this short slideshow to find out how to display the hostname report in Google Analytics:
Great, it looks like my good old marathon website isn't targeted by content scrapers!
Are you familiar with custom reports? This simple report will do the trick as well: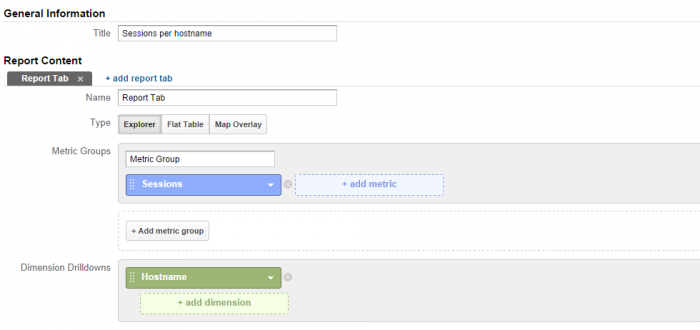 I encourage you to check these reports for your own websites and/or clients on a regular basis. In general, a large website with a high authority has more chance to get scraped.
Just a few days ago I published an in-depth guide on content reports. Make sure to read it if you haven't yet.
Do you like to know more about content scrapers? This in-depth article on KISSmetrics blog is worth checking out!
If anything is on your mind, please bring it up and add some extra value to this post.
One last thing... Make sure to get my extensive checklist for your Google Analytics setup. It contains 50+ crucial things to take into account when setting up Google Analytics.