What you bring to your company is insight, inspiration, vision. The data brings in the numbers, it brings in a lay of the land, a road map of who your customers are, what the market looks like and how your website is performing.
No matter how good your road map, you won't get anywhere without a skilled navigator.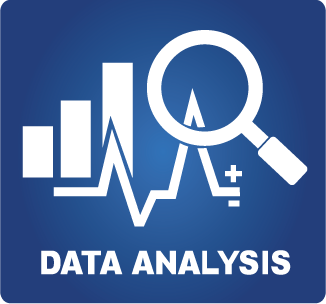 When it comes to data-driven SEO, navigation comes down to a single basic question: how can you make your customers retained readers?
This is the inverse of how some see SEO content. Many think of web content as something that transforms a reader into a customer. SEO lingo itself is based on this premise. We talk about conversion rates, for example. We talk about views and clicks before bringing up sales. We'll brag of having recruited a thousand new subscribers even if fewer than five percent of them ever buy anything.
Before you can get the most out of your data, you need to be willing to approach it with the proper attitude. The aim of your SEO content isn't higher numbers. Higher numbers can be symptomatic of a campaign done right, but the higher numbers are not, in themselves, a victory.
What we are looking for, mainly, is visitor satisfaction. Focussing on this will help to reduce bounce rate, possibly increase social media reach (via shares, word of mouth etc.), increase brand awareness and many other metrics that can be easily tracked within an Analytics platform.
The best way to track these is to create a dashboard. This will pull in the data for certain KPI's that you want to track. This will help clearly define where you are, where you are going and give insight into what is and what isn't working.
Traffic vs. Leads
If you're getting thousands of clicks but no conversions through your site, what's the problem? Why doesn't it work? Is the site misleading? Is it being promoted to the wrong audience? Are you trying to send old customers to a landing page that's better suited to first-time buyers?
What does the competition's data look like for a similar landing page? What kind of performance should you actually be expecting?
Data-driven SEO isn't about getting higher numbers across the board, it's about getting numbers for the right reasons. 100 clicks and 50 conversions sounds a lot better than 1,000 clicks and two conversions.
Tracking leads against traffic can offer valuable insights into how your site is performing. This can help you properly optimize copy onsite to convert at its absolute best.
You want to look for changes in engagement (leads/conversions) after adjustments have been made and this data should be used as indications that what you're doing has either worked and conversions have increased, or it hasn't worked and conversions have now decreased.
Traffic Sources
Have a look at where your traffic is generated. Do you see more conversions through targeted traffic that gets to your site through forums? Or are you seeing more conversions through organic search?
Having these insights helps you to really see where your most valuable traffic sources are. The data here can prove to be a goldmine as you can now interact with audiences using those specific channels, knowing that they will convert.
Bounce Rate
This metric is incredibly important. Why? Because this is a direct measure of how people are engaging with your site. We want this number to be as low as possible, as this is an indicator that users are finding your content relevant to terms you are ranking for.
Call to Action
The type of testing that is done here is very similar to the testing that takes place when conducting PPC campaigns.
You need to ask yourself some basic questions:
Could the Call to Action be worded differently?
Could the placement be enhanced?
What about the colour? Does the colour make a difference at all?
Having this level of detail can be done through A/B split testing or a more in depth form of testing called multivariate testing. Overall, doing this will increase the level of engagement and decrease the chances of people clicking back and increasing your bounce rate.
Branding
Your ideal customer is not someone who heard of your brand for the very first time seconds before buying from you. Your ideal customer already had one foot in the water. Your landing page is not there to convince them that swimming is fun, it's there to convince them that the water's fine, jump on in.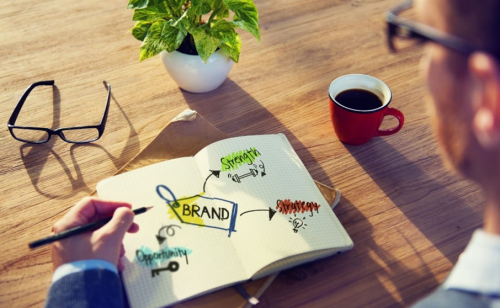 Generally, the more branded traffic you have the lower your bounce rate will be. When you see an ad for Progressive Insurance, you know the brand, and you're only going to click the ad if you're currently shopping for auto coverage.
Building a brand that is consistent while constantly experimenting with your content may sound tricky, but as long as you keep your central message at the heart of all of your content for the duration of any given campaign, you shouldn't have a problem.
A good way to get an idea of how well your brand is performing, especially through word of mouth is to look at social media. Is your brand mentioned? Is it repeated? Are people mentioning you often?
Having this sort of engagement on social media is a sure-fire way to completely own your brand. This can be difficult to measure, however there is a few great posts by Aaron Wall of SEOBook about branding and social media reach.
When all of this is done right, people engage. They interact with the site, fill out forms, click through to other content and actually read what is on your site. They will tell others about your site via social media.
Using data to optimize your site has one endgame, and that is enhancing your visitor experience. Using this data to give people what they want is where SEO is heading and it is becoming increasingly more important.
Please consider subscribing to the OnlineMetrics blog feed to have future articles delivered to your feed reader. And as always, if you like the article, I very much appreciate a comment or share!
About the Author:
Owen Sondergaard is an avid blogger and data enthusiast. Owen writes for CAMO Software who provides multivariate analysis software solutions.
One last thing... Make sure to get my extensive checklist for your Google Analytics setup. It contains 50+ crucial things to take into account when setting up Google Analytics.