Are you trying your best to get as much links as possible with the same anchor text? Think twice! With Google's recent updates and filters they are targeting and punishing heavily overoptimised anchor text sites.
Be real and protect your site from being penalized by Google not only now, but also in the future.
This is the second article in a series of search engine ranking factors. I will share my opinion on anchor texts and how to use them to your advantage while minimizing risks.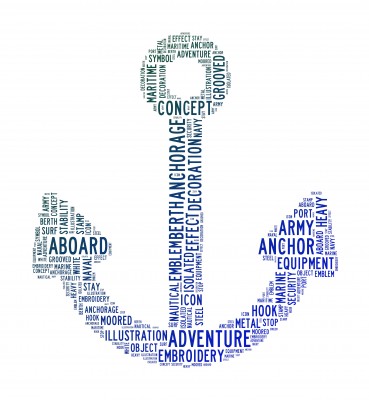 If you haven't read it yet: here is a link to my first article on title tags for SEO.
Anchor Text Definition
To determine the relevancy of a link, search engines examine three things:
The anchor text of a link

The content of the linked page
The amount and relevancy of co-citations
The anchor text can be defined as the visible / clickable text of a hyperlink. The text at the end of the introduction, "title tags for SEO", is an example of an anchor text.
New Rules
Not too long ago, Matt Cutts mentioned the roll out of Penguin 2.0.
Until Penguin 1.0 (back in April 2012) wiped out a lot of overoptimized websites, the anchor text really gave you a great boost on your rankings.
I don't want to say that the anchor text isn't important anymore. Just realize that the game has changed. If 99% of your links look exactly the same, you can imagine that an unnatural alarm bell could ring soon.
Try to get as much natural looking links as possible and your will stay out of the danger zone.
Do you think you have been hit by Penguin 2.0. Make sure to read Glenn Gabe's initial Penguin 2.0 findings here.
Differentiate Your Anchor Texts
As I mentioned before, diversity is and always will be key. I would suggest that you aim for:
"A variety of links from a variety of sources with a variety of anchor texts pointing to a variety of pages on your website."
The more natural your linking profile the better. In general, your homepage will probably attract more links than your inner pages. And that's completely fine.
Different Types of Anchors
If you ask me, you should think about using five different anchor text types: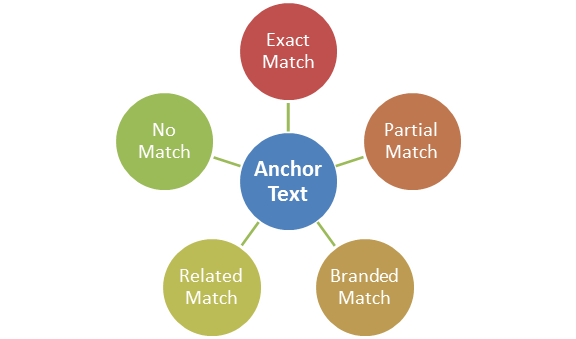 I will illustrate this with an example: the homepage of my website.
Exact Match; let's assume I want to optimize my website's homepage for the term "online metrics". Links that contain this anchor fall in the "exact match" category. Although it is probably still the most effective for your rankings, be careful with overly using this variant.
Partial Match; "online metrics dashboard" is an example of a partial match. Just throw in some more words and you have a partial match. This already looks a bit more natural.
Branded Match; if my brand would be associated with my website's name, I would say that "Online-Metrics.com" is a branded match. It is a good rule of thumb to strive for many branded matches.
Related Match; "online KPIs" is not the same, but related to "online metrics". Links pointing to my website with the anchor "online KPIs" can be judged as a "related match".
No Match; make sure to have a few links with anchors like "my site", "link", "my website", "click here". This will make your linking profile look more natural.
What percentages to use in each category? Actually, opinions on these distributions change every month. In my experience you will be fine if you have 20% in each category. A good practice is to closely monitor your top competitor anchor texts as well.
Two tools that might come in handy:
Start a Blog
It might sound unrelated at first, but I can ensure you that a "blog" is closely related to building links and anchor texts.
Are you running a blog? Perfect! You will build a great package of links naturally if you dedicate yourself to continuously providing great content for your readers.
Are you running a business with an integrated blog on your website? Good job! Provide non-commercially content through your blog, share it with your audience and build more links naturally.
Don't have a blog yet? Too bad, but never too late to start!
It isn't that difficult to set up a WordPress blog. Besides that you need to update your blog often enough to keep your audience engaged. Not yet convinced?
Blogs if compared to corporate sites:
Constant link building vs Slow link building
Deep, topical links vs Top-level links
Outflow of links vs few outgoing links
Unlimited keywords vs Keyword limitations
Fresh content vs Stale
Viewed as resource vs Viewed as business
Do I need to say more?
Best Practices
I like to finish with a list of best practices worth following:
Attract links from a variety of sources

Attract links with a variety of anchor texts
Attract both top-level links as well as deeper topical links
Don't forget to link to authoritative sources from your website
Stay away from buying links
Exploit your network for good (anchor text) links
Don't underestimate social signals; effectively make use of them
Be real, don't overoptimize
This is it. I am thrilled to hear from you. What is your experience with anchor texts? Any tips, any concerns?
One last thing... Make sure to get my extensive checklist for your Google Analytics setup. It contains 50+ crucial things to take into account when setting up Google Analytics.