Universal Analytics was introduced as a public beta in March 2013. Just a few days ago Google Analytics sent a clear message to all of us:
"We have all the resources in place for you to upgrade to Universal Analytics."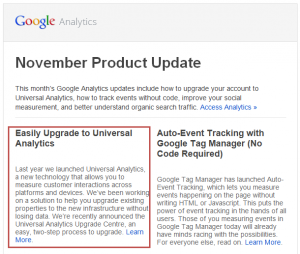 Well, you don't have to upgrade today or tomorrow, but it should definitely be on your list for the upcoming year or the year after.
In this article I describe five important benefits of upgrading to Universal Analytics.